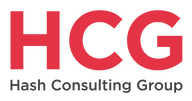 Hash Consulting Group
Enable transformation and growth acceleration of our clients and people through deep technology and business insights
Senior Software Engineer
2 days ago
Apply Now
Apply Without CV
Job Responsibilities
Analyze business requirement and translate into technical 

documents and solution architecture.

Write and maintain API documentation.

Develop service API for web and mobile application.

Develop and maintain standard components and frameworks.

Maintain existing projects that require back-end & front-end 

development works.

Collaborating with front-end & back-end engineer and other team 

members to establish objectives and designs more functional, 

cohesive codes to enhance the user experience.

Troubleshooting, identify bugs, root causes, and solutions to these 

problems.

Analyze and improve efficiency, scalability, and stability for 

systems.
Job Requirements
Education and Experience
Graduated from university in Information Technology or 

equivalent.

At least 2 year of working experiences and strong knowledge 

in software development with the following:

Java (8+), Spring Boot, Spring MVC, Spring Security.

ORM, Hibernate, Ebean.

Databases: MySQL, MSSQL Server

REST APIs (XML, JSON)

SSO, OAuth, SAML

GraphQL

Unit Testing, Browser Testing & Debugging

Memcached / Redis

Docker and Kubernetes

Containerize application & microservices architecture

AWS Services such as S3, Lambda, API Gateway, 

Cognito, SQS, SNS

Agile Development

CI/CD

Javascript, ES6+, TypeScript

CSS, HTML5, SCSS, Bootstrap, Foundation

NodeJS, Nginx, Apache

Responsive web

Performance optimization

At least 3 year of experiences with the following software:

Git / Bitbucket / GitHub / GitLab

Jira / FreshRelease

IntelliJ IDEA/ Eclipse/ WebStorm

Having working experience of the following will be great 

advantages:

RabbitMQ / Kafka

Linux

Containerize application & microservices architecture

AWS Services such as Lambda, API Gateway, Cognito, 

Amplify
Relevant Skills and Knowledge
Good team-working and communication skills.

Can basically communicate (writing, speaking) in English.

Ability to work on multiple projects at the same time and 

complete tasks in a timely manner.

Strong logical thinking abilities

Passionate about coding and programming, innovation, and 

solving challenging problems

Attention to details

Good organizing, communication, analysis and problem-solving 

skills.

Strive for learning new technologies and continuously self-

improving
Location

Quận Phú Nhuận, Hồ Chí Minh
Level

Nhân viên
Year of Experience

3 năm
Benefits
Probation time (2 months) with full salary
Free parking fee.
Colleague: Having funny, friendly, kindly, working in professional environment.
Social insurance, medical insurance & unemployment insurance according to Vietnam Labor Law.
14-day annual leave per year for first 03 years, and plus 1 day for each increasing year from 4th year, and maximum is 20- day.
Opportunity of business trip
Many activities: English hour, Birthday, Company trip, Party, …
Snack free
Competitive salary, 13th month bonus, pay raised once a year.
Personal career development plan.
Training necessary skillset under job requirements.
Working time: Mon – Fri; 9:00 – 18:00; Rest time: 12:00 – 13:30
More jobs at Hash Consulting Group
Quận Phú Nhuận, Hồ Chí Minh
Phần Mềm