TopDev Buddies
Together We Grow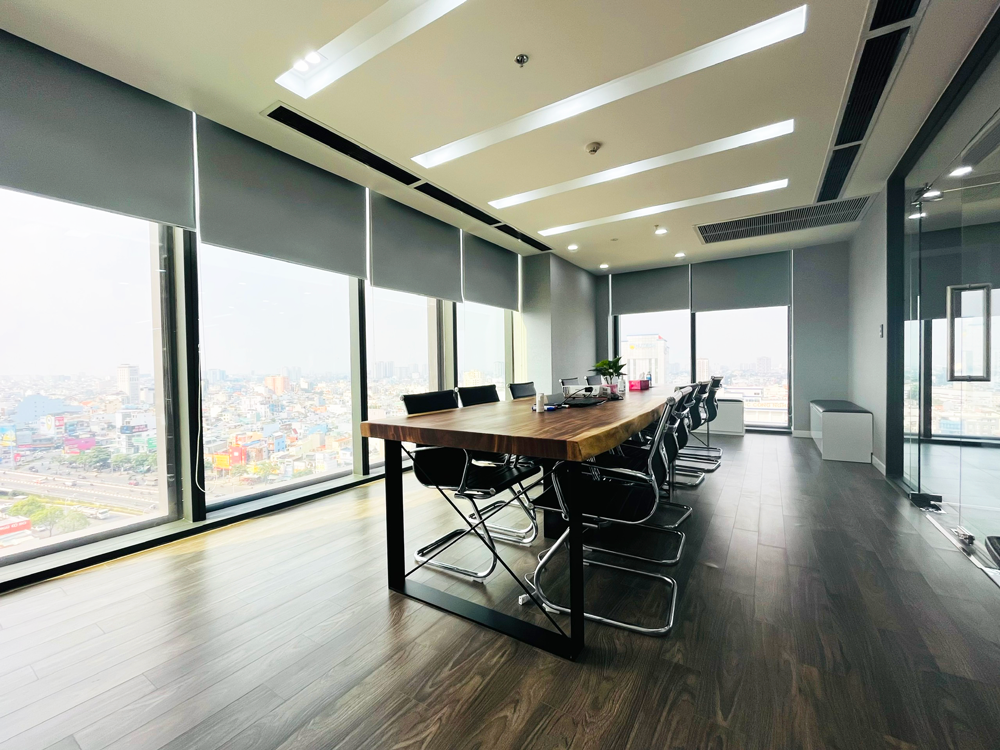 TopDev is the top leading IT recruitment platform in Vietnam founded by Applancer Joint Stock Company, which possesses 350,000 developer profiles, with more than 3,000 customers mostly are technology companies in Vietnam and the region. TopDev is also the largest Developers community in Vietnam, organizing 2 biggest Tech events in Vietnam (Vietnam Mobile Day & Vietnam Web Summit).
In 2020, TopDev has just completed a strategic investment round from SaraminHR – No.1 online recruitment platform in Korea.
Level 12A, AP Tower, 518B Dien Bien Phu, Ward 21, Binh Thanh District, HCMC
linkedin.com/company/topdev-vn
08:00 – 17:30 | Mon – Fri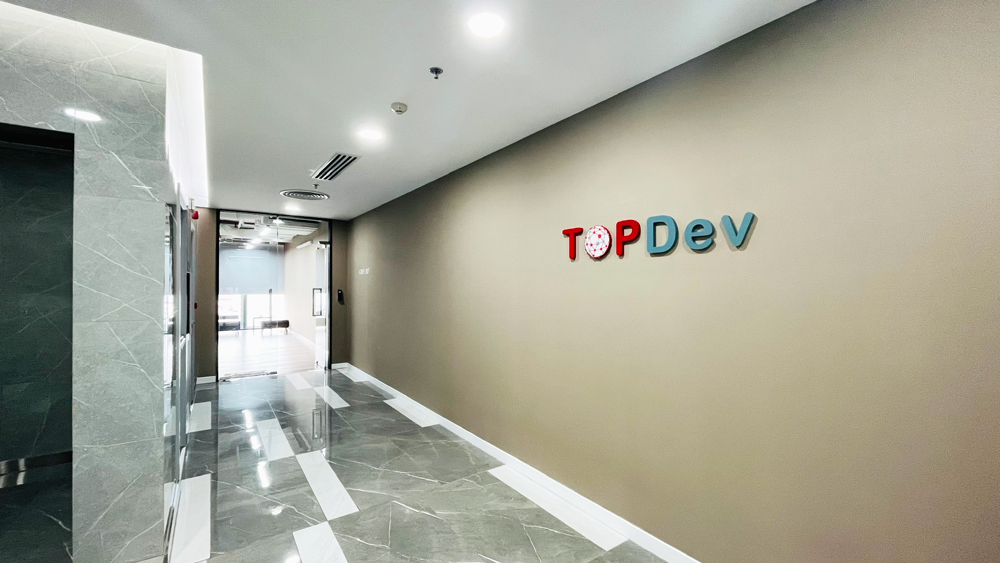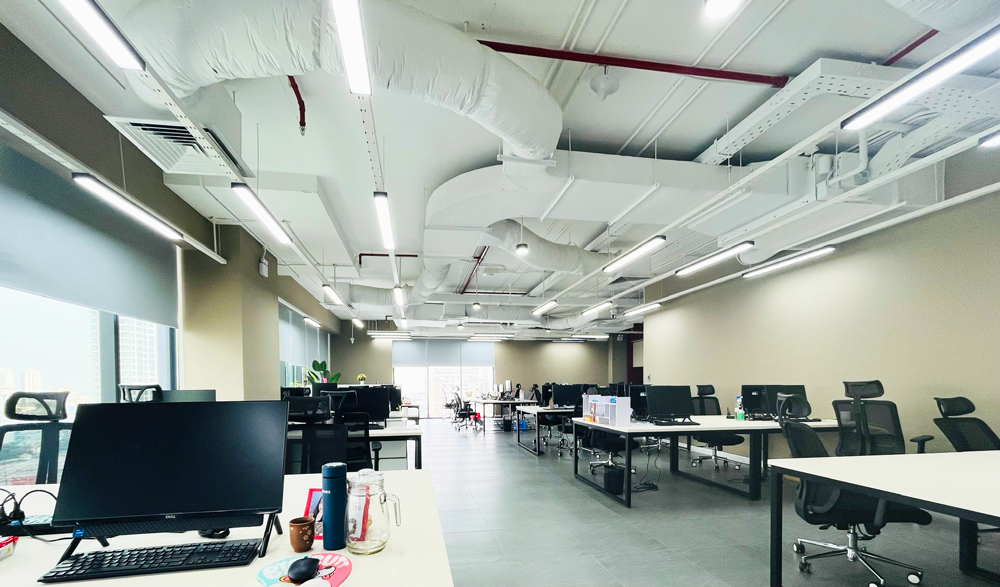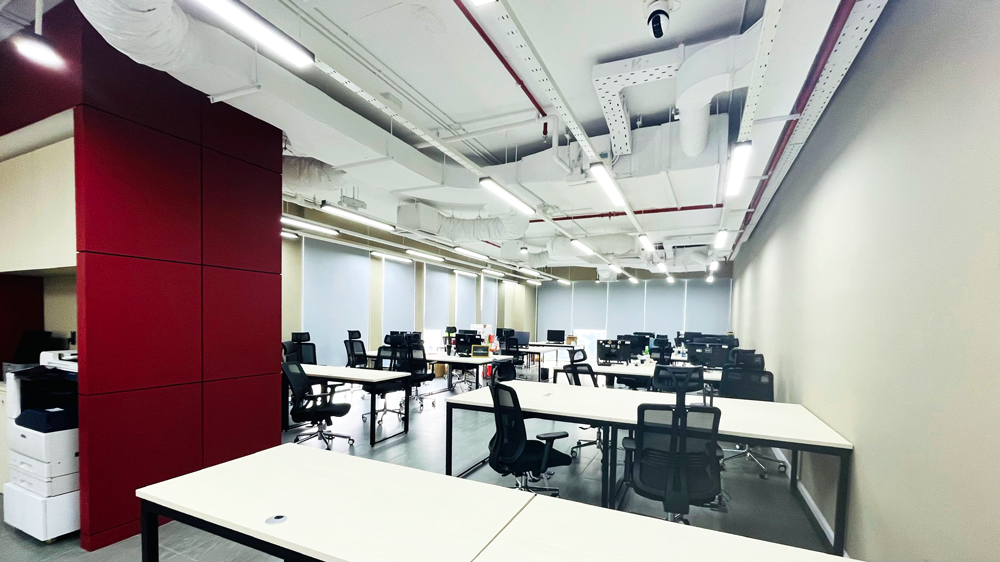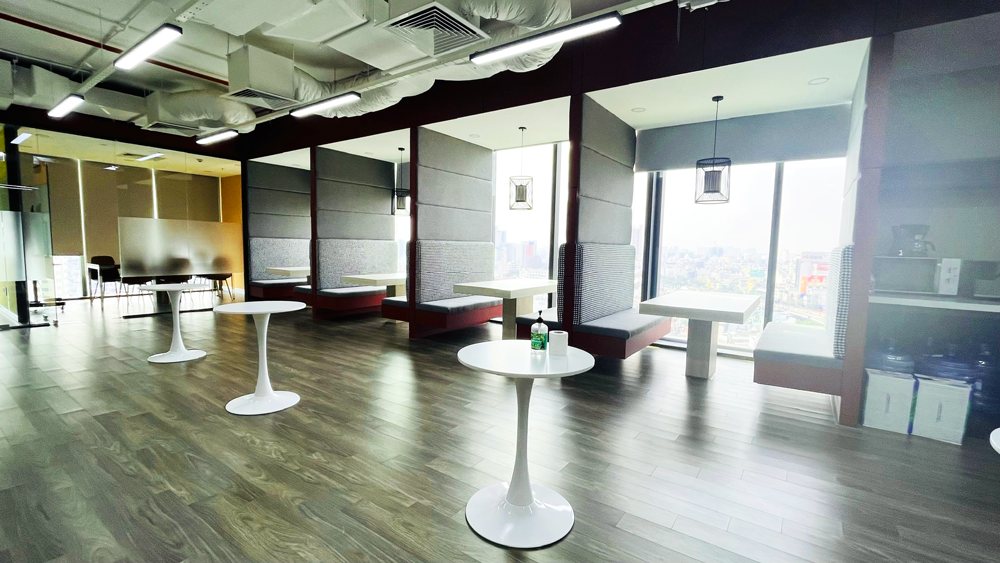 TopDev

 

– Vietnam's top leading IT recruitment platform, trusted partner of Viettel, CMC, BIDV, FPT, VNPT, Techcombank, ACB… In February 2020, TopDev received strategic investment from the No.1 Recruitment Platform in Korea – SaraminHR (See more)
The one & only IT agency in Vietnam that helps build Employer Brand for hundreds of IT and Tech companies in Vietnam
Key organizer of the two most influential Tech events in Vietnam: Vietnam Mobile Day & Vietnam Web Summit
Tech Event Series namely

 

Tech Talk

 weekly/ monthly with more than 300+ events held in HCM, HN & DN

Owning the largest Developer Community in Vietnam and more than 300,000 Developer Profiles
One of the most prestigious survey companies analyzing and publishing IT market report & HR report in Vietnam, certified by Forbes Vietnam, CafeBiz, CafeF, VNExpress, Zing, Nhịp Cầu Đầu Tư…
Vendor of Microsoft, Google, Amazon Web Services, Lazada Tech Hub, Facebook Developer Circle…in Vietnam
Competitive salary, performance review twice a year

Bonus based on performance & company's business achievements

Challenging & transparent working environment for promotion & leadership mindset development
Chance to work at the leading IT recruitment company with big clients in Vietnam & oversea.

Chance to develop & enhance more professional & enormous business network

Young and dynamic working environment with many engagement activities (Happy Thursday, Monthly Birthday, Christmas day, Year-End party, Company trip,…)
Welfare regimes in accordance with current Law and company's policies: health insurance, social insurance packages…

12 annual leaves per year

Well-equipped with high quality PC & monitor

Brand-new & modern office with good city view & facilties
Departments & Openings
Note: Candidates can refer to the detailed Job Description for each position by clicking "View More". After consideration, please proceed your applcation by sending email to HR@topdev.vn with subject [Position] – [Fullname]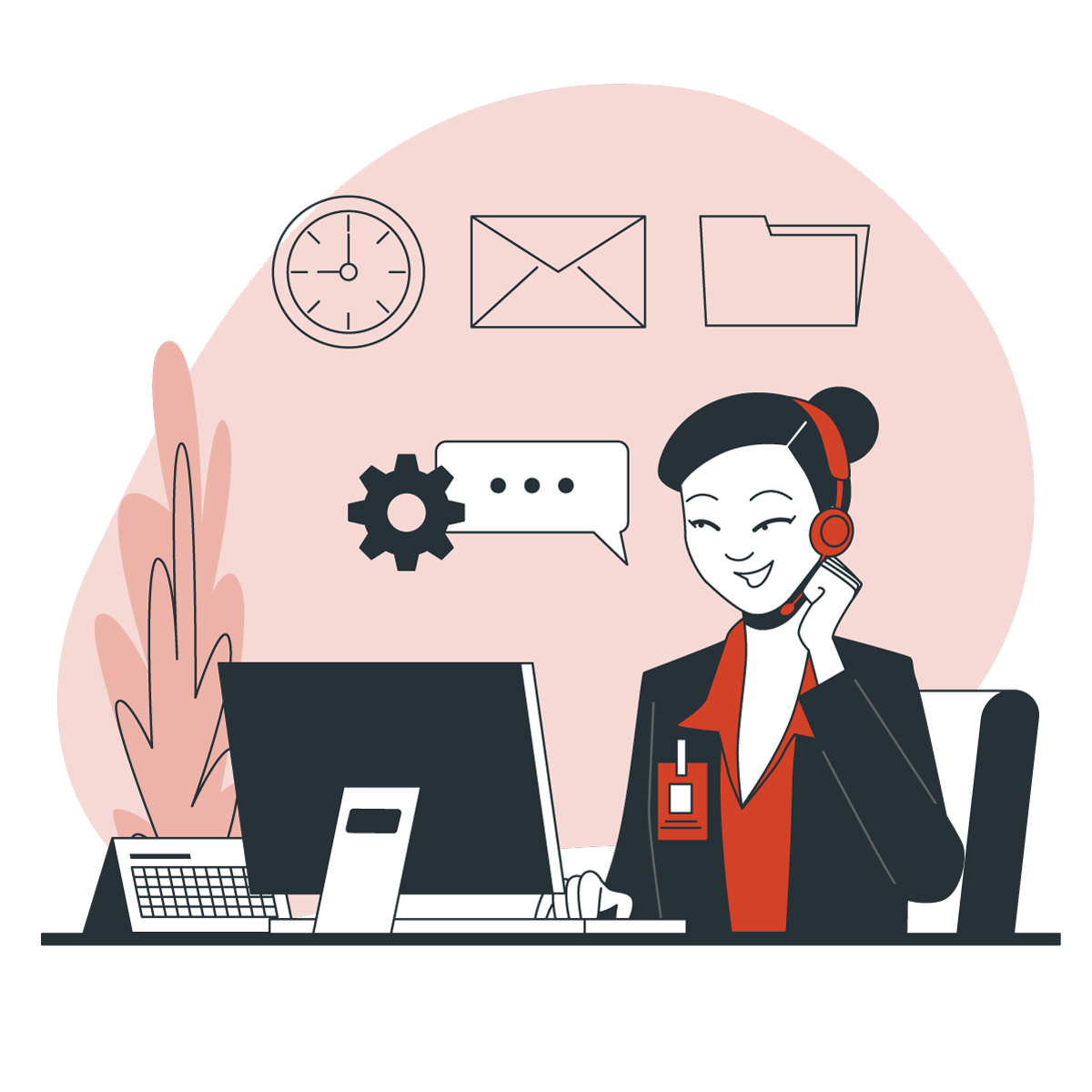 Sales Part Lead
Đảm bảo mục tiêu doanh số được nhận
Nhận chỉ tiêu doanh số từ Quản lý trực tiếp, triển khai mục tiêu doanh số với team và lập kế hoạch để hoàn thành mục tiêu, báo cáo kết quả kèm nhìn lại các điểm có thể cải thiện cho lần sau

Đảm bảo các chỉ số báo cáo được cập nhật đủ và đúng thời gian quy định
Đào tạo và phát triển nhân viên 
Lên kế hoạch, triển khai đào tạo và huấn luyện các thành viên của team

Tôn trọng và ghi nhận nỗ lực của các thành viên

Động viên, khuyến khích và gắn kết các thành viên

Tham gia quá trình phỏng vấn tuyển dụng

Đóng góp, đề xuất các phương án giúp nâng cấp dịch vụ, chất lượng nhân sự trong team
Xem chi tiết
B2B Sales Consultant
Thực hiện các cuộc gọi tới các doanh nghiệp (dữ liệu có sẵn), tìm hiểu nhu cầu và tư vấn về sản phẩm dịch vụ tuyển dụng IT (Developer) tại website

https://topdev.vn

Phát triển doanh số và mở rộng khách hàng, hoàn thành các chỉ tiêu về số lượng, chất lượng cuộc gọi và đơn hàng, hỗ trợ đội nhóm hoàn thành chỉ tiêu chung

Hỗ trợ khách hàng trước và sau khi hợp tác
Xem chi tiết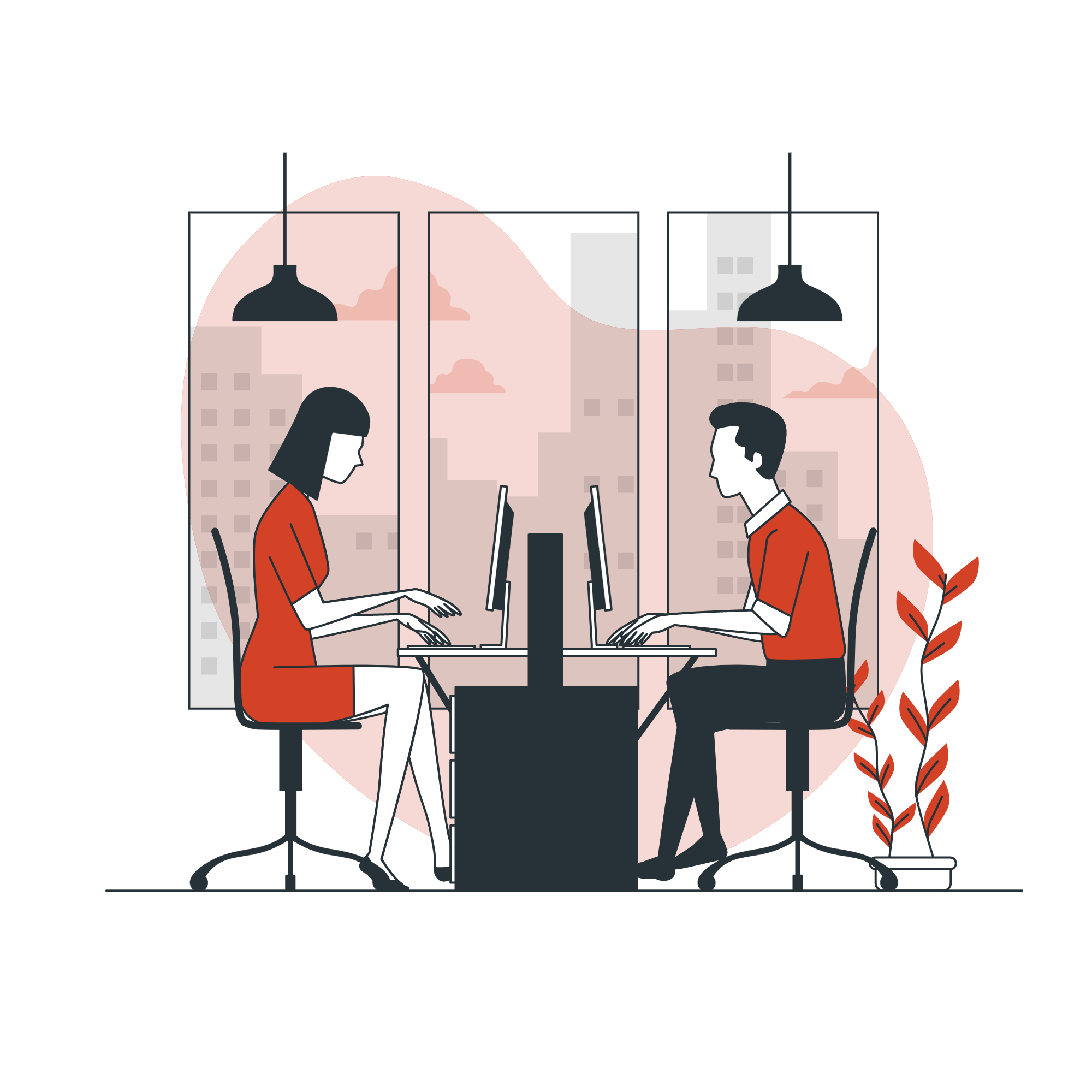 Product Owner (Level Leader)
Work with BOD to define and manage product roadmaps to achieve business goals and strategies

In charge of full product development tasks: analyzing, conceptualizing, prototyping, launching & monitoring all services on TopDev website/ mobile product & internal system

Collaborate with other teams in the company to break down business requirements: 

Involve in agile product management to ensure smooth implementation of the product plan/ roadmap

Create and assist in maintaining product roadmaps, feature backlogs, and product documentation such as PRDs, user stories, use cases, user flows, logic flows, and functional specifications.

Monitor & analyze data (user, platform, traffic, etc…) and feedbacks to measure a product's effectiveness, make necessary improvements for better customer experience

Understand markets, competition, and customer/user requirements to propose new features/ services

Other tasks as assigned
View more
IT Recruiter (Operations Platform Support)
Hỗ trợ Ứng viên ngành Công nghệ thông tin trong quá trình ứng tuyển tại website TopDev.vn (tăng khả năng ứng tuyển vào các vị trí tương đương);
Đăng tin tuyển dụng trên các tất cả các kênh tuyển dụng, mạng xã hội để tiếp cận và thu hút ứng viên;
Trao đổi và giải đáp thắc mắc của Ứng viên về vị trí và yêu cầu tuyển dụng (nếu có);
Tìm kiếm các kênh đăng tuyển dụng mới;
Đề xuất các giải pháp mới để tăng hiệu quả làm việc;
Các công việc khác theo sự trao đổi từ Leader.
YÊU CẦU
Ứng viên có kinh nghiệm 06 tháng làm việc ở vị trí thực tập sinh/cộng tác viên tuyển dụng hoặc làm việc trong lĩnh vực Tuyển dụng về CNTT, nền tảng tuyển dụng CNTT là một lợi thế;
Tốt nghiệp Cao đẳng/Đại học, không yêu cầu về chuyên ngành;
Xem chi tiết
Senior IT Headhunter
At least 3-years experience working for Headhunt Service in any positions below: Recruiter, Headhunter, Business Development, Recruitment Consultant
Actively approach potential clients to pitch TopDev's service.
Build long-term and trusted relationships with new and existing clients.
Work closely with clients to understand the customer's hiring objectives then define qualifications and requirements for those vacancies.
View more
IT Recruitment Intern
Số lượng: 05 người
Nhận danh sách các vị trí cần tuyển dụng từ Leader
Đăng tin tuyển dụng trên các tất cả các kênh tuyển dụng, mạng xã hội để tiếp cận và thu hút ứng viên
Trao đổi và giải đáp thắc mắc của Ứng viên về vị trí và yêu cầu tuyển dụng (nếu có)
Tìm kiếm các kênh đăng tuyển dụng mới
Báo cáo định kỳ cho Leader và đề xuất các phương án để tuyển dụng hiệu quả
Thu nhập = Phụ cấp thực tập + Commission
Phụ cấp thực tập: 1.200.000 đ/tháng (nếu làm Fulltime từ Thứ 2-Thứ 6)
Commission: Khoản tiền thưởng thêm nếu các vị trí do bạn phụ trách có "Ứng viên nộp hồ sơ"
Xác nhận thực tập cho sinh viên năm cuối
Xem chi tiết
Technical Team Leader (PHP, Javascript)
The Technical Team Leader will guide a small team of back-end & front-end developers while collaborating closely with the product team on a product-oriented mission to achieve product, business and technology goals.
At least 3 years of experience at similar positions;
Excellent communicator with an ability to bridge the gap between business and technology in your conversations;
Solid knowledge in technologies used by company:

Microservice/database-driven design principles;
Knowledge in PHP (Laravel), NodeJS, Javascript, React, Vue, Next;
Database technologies and design – SQL / Elasticsearch;
API standards (REST, GraphQL);

Good at English communication (verbal and written).
View more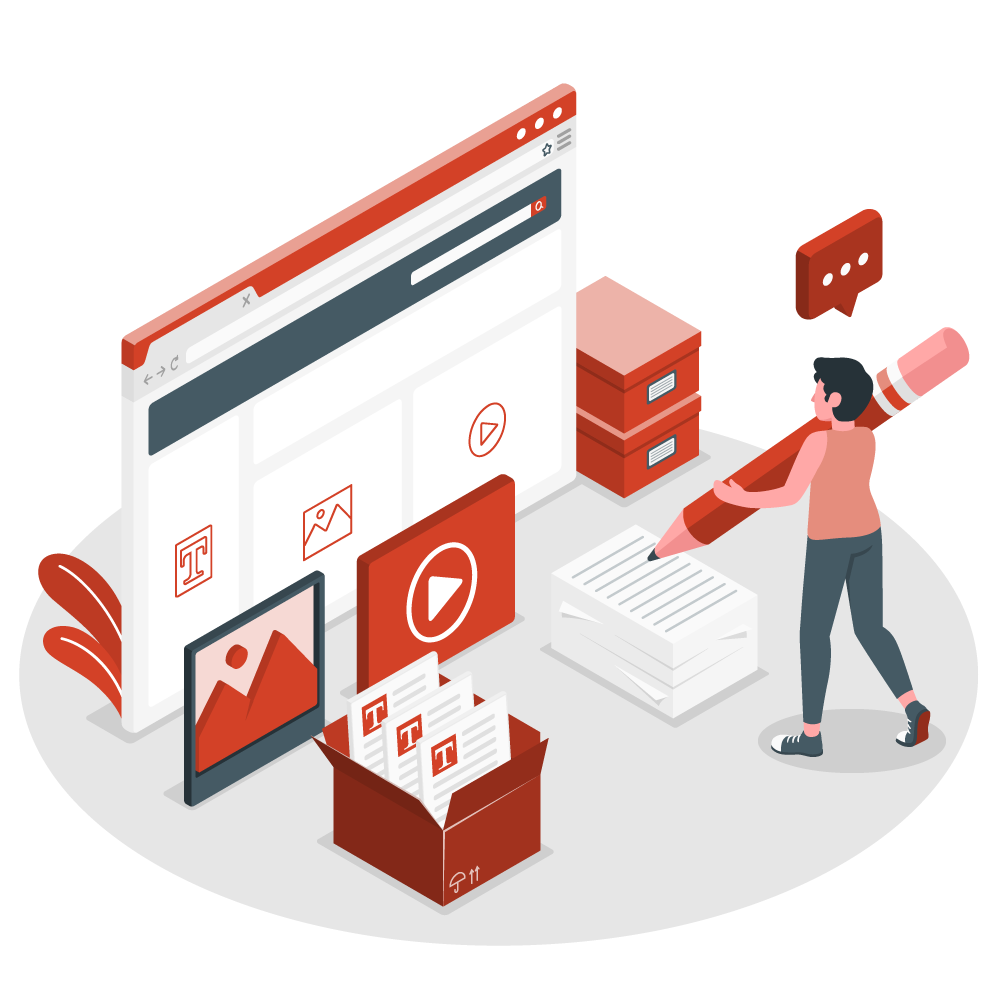 Legal Executive
Legal Executive shall be responsible for resolving and/or advising on all legal matters, commercial contracts, and agreements. The Legal Executive shall also overview all Company's activities in compliance with applicable law and internal policies.
Searching conditions for running new scope(s) of business/products and preparing checklists and relevant dossiers to register them with the authorities and follow up with them.
Preparing letters, legal correspondences, and other documents.
Organizing and maintaining documents in a paper or electronic filing system.
Filing dossiers with the authorities.
Reviewing and preparing contracts, and other documents.
Gathering and analyzing statutes, decisions, and legal articles, codes, documents and other data.
Doing some administrative work.
Requirements:
Bachelor's Degree in law;
From 2 years working experience (in B2B – FDI company is preferable);
Good command of spoken and written English;
View More