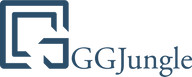 (Junior/Mid) Back-End Developer (NodeJS)
2 days ago
Job Description
Develop the new services along with maintaining the current services. Eg: getting the requirement, investigation, create solution, development, guarantee quality and deployment. You can do anything to make sure the service runs well.
Can involve to R&D new technologies.
Job Responsibilities
Develop new features

Maintain and improve our features

Compile and analyze data, processes, and codes to troubleshoot problems and identify areas for improvement

Collaborating with the front-end developers and other team members to establish objectives and design more functional, cohesive codes to enhance the user experience

Developing ideas for new programs, products, or features by monitoring industry developments and trends

Participating in continuing education and training to remain current on best practices, learn new programming languages, and better assist other team members
Job Requirements
In-depth knowledge about data structures and algorithms

Understand OOP & design pattern

Understand software design principles SOLID, DRY, KISS

Experience in web-based technologies, micro-service

Experience in MySQL, PostgreSQL. Know how to writing SQL efficient

Experience in Node.js. Plus point: Golang, PHP

Experience in AWS is plus

Experience in Docker, how to create docker efficient is plus
Recruitment process:
In case of emergency (COVID-19), our company will flexible support candidates for online interview.
Location

Quận Bình Thạnh, Hồ Chí Minh
Level

Nhân viên
Year of Experience

1 năm
Benefits
Competitive salary
13th month salary + bonus
Work in dynamic & creative environment. We're eager to learn & apply new technology
Team building activities
15 days annual leaves
Working Monday - Friday