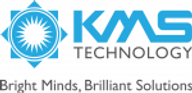 FRESHER SOFTWARE ENGINEER (.NET / Java)
6 days ago
Apply Now
Apply Without CV
Job Description
Company Description
Established in 2009, KMS Technology is a U.S.-based engineering and services company with development centers in Vietnam. KMS Technology is trusted by international clients for the superior quality of products and expertise of Vietnamese engineers.
KMS builds and successfully launches its own software companies through its internal startup incubator, UpStar Labs. Most notable companies include QASymphony, Kobiton, Katalon, and Grove. Under the brand, KMS Solutions, the company serves the Asia Pacific region, offering technology solution consulting and bringing the most advanced and latest technologies to the Asian market.
KMS is committed to making a long-lasting social impact by partnering with non-profit organizations that give disadvantaged students fair and better employment opportunities. The company regularly cooperates with universities, participates in IT training activities and specialized events, and sponsors scholarship programs in Vietnam. The company has received many prestigious industry awards and has been named one of the greatest places to work in Vietnam, Asia, and the U.S. for many years in a row.
Job Responsibilities
Participate in all software development activities following the Scrum process

Design solutions and approach for software features or subsystems

Write high-quality code to implement software features or fix bugs

Perform unit testing, documentation and all other activities defined in Definition of Done

before passing source code to the Testing team

Communicate and report internally or directly to the client on status or result of work

Practice coding with high quality and effective outputs

Involve to develop applications/tools by using modern JAVA OR .NET technologies

JAVA technologies: Java 8+/Kotlin, Spring Boot, Spring Web MVC, JPA/Hibernate OR .NET technologies: NET Framework, ASP.NET MVC, Web API, or Win-based

application (Winform/WPF), ORM (Entity Framework, NHibernate, etc.)

Front-end techniques: Responsive UI, JS Frameworks and Tools, Cloud and Big
Data: AWS, Hadoop/Spark, MongoDB, distributed caching/MQ, ...
Job Requirements
Final year student/ new graduate in Computer Science or related technical field/ less

than 1 year of experience

Ready to work full-time officially

Strong background knowledge of OOP, Data structures and Algorithms

Have experience work with web application development (inside or outside of school)

Have experience work with a source version control (Git, SVN, ...)

Passionate about learning and updating latest Java/.Net-related technologies

A good team player with high responsibility, self-motivation, and independence, critical

thinking, and problem-solving skill

Good English skills (especially reading and writing)

Basic knowledge in writing unit tests
Nice to have:
Knowledge and experience with Java 8+ language, Spring Framework is a plus (e.g.,

tream APIs, reactive framework, Spring Data); Java EE

OR strong fundamental of .NET Framework, C#, and good knowledge of ASP.NET MVC,

Web API, or Win-based application (Winform/WPF)

Good knowledge of relational databases such as Microsoft SQL Server, MySQL, etc.

Good at JavaScript skills

Good knowledge of ORM (Entity Framework, NHibernate, etc.)
Location

Quận Tân Bình, Hồ Chí Minh
Level

Nhân viên
Year of Experience

Mới ra trường
Benefits
Attractive Salary and Benefits. Performance appraisal twice a year.
Working in one of the Best Places to Work in Vietnam. Building large-scale & global software products. Working & growing with Passionate & Talented Team. Diverse careers opportunities with Software Outsourcing, Software Product Development, IT Solutions & Consulting.
Onsite opportunities: short-term and long-term assignments in North American (U.S, Canada), Europe, Asia.
Premium health care insurance for you and your loved ones.
Free in-house entertainment facilities (football, ping pong, boxing, gym…), coffee (latte, cappuccino, espresso) and snack (instant noodles, cookies, candies…).
Joining community development activities: 1% Pledge, charity every quarter, blood donation, public seminars, career orientation talks,…
Various training on hot-trend technologies, best practices, and soft skills.
Company trip, big annual year-end party every year, team building, etc. Fitness & sports activities: football, tennis, table-tennis, badminton, yoga, swimming…