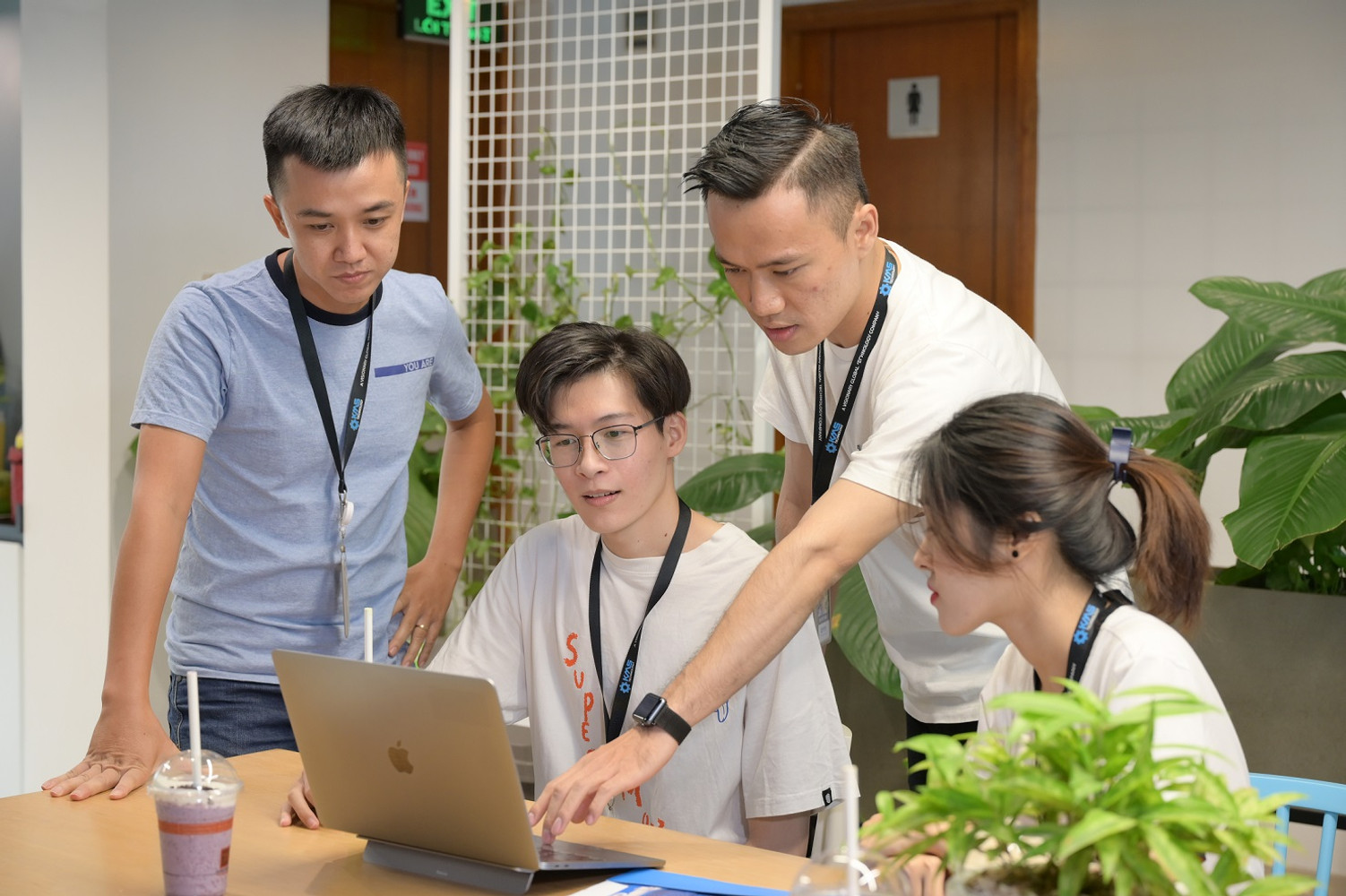 KMS Technology
Global Technology Company
KMS Technology
Global Technology Company
About us
Established in 2009, KMS Technology is a U.S.-based engineering and services company with development centers in Vietnam. KMS Technology is trusted by international clients for the superior quality of products and expertise of Vietnamese engineers.
KMS builds and successfully launches its own software companies through its internal startup incubator, KMS Labs. Most notable companies include QASymphony, Katalon, Kobiton, and Grove. Under the brand, KMS Solutions, the company serves the Asia Pacific region, offering technology solution consulting and bringing the most advanced and latest technologies to the Asian market.
KMS is committed to making a long-lasting social impact by partnering with non-profit organizations that give disadvantaged students fair and better employment opportunities. The company regularly cooperates with universities, participates in IT training activities and specialized events, and sponsors scholarship programs in Vietnam. The company has received many prestigious industry awards and has been named one of the greatest places to work in Vietnam, Asia, and the U.S. for many years in a row.
Join us to write your own success stories!
https://careers.kms-technology.com/
Benefits
Attractive Salary and Benefits. Performance appraisal twice a year.
Working in one of the Best Places to Work in Vietnam. Building large-scale & global software products. Working & growing with Passionate & Talented Team. Diverse careers opportunities with Software Outsourcing, Software Product Development, IT Solutions & Consulting.
Onsite opportunities: short-term and long-term assignments in North American (U.S, Canada), Europe, Asia.
Premium health care insurance for you and your loved ones.
Free in-house entertainment facilities (football, ping pong, boxing, gym…), coffee (latte, cappuccino, espresso) and snack (instant noodles, cookies, candies…).
Joining community development activities: 1% Pledge, charity every quarter, blood donation, public seminars, career orientation talks,…
Various training on hot-trend technologies, best practices, and soft skills.
Company trip, big annual year-end party every year, team building, etc. Fitness & sports activities: football, tennis, table-tennis, badminton, yoga, swimming…
General information
---
Industry
Product, Phần Mềm, Dịch vụ IT, Gia công phần mềm
Nationality
United States
Contact information
---
Office address
346 Đường 2/9, Phường Thanh Bình, Quận Hải Châu, Thành phố Đà Nẵng

123 Cộng Hòa, Phường 12, Quận Tân Bình, Thành phố Hồ Chí Minh

02 Tản Viên, Phường 02, Quận Tân Bình, Thành phố Hồ Chí Minh

384/60 Nam Kỳ Khởi Nghĩa, Phường Võ Thị Sáu, Quận 3, Thành phố Hồ Chí Minh