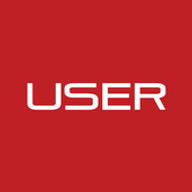 Python JS Programmer - Web Crawling/Web Scraping
4 ngày trước
Mô tả
We are looking for experienced software engineer with strong knowledge in Python to manage and enhance a web crawling solution that collects key structured data from multiple public websites. Consistent system maintenance, design improvement and technology with regards to data science in line with the continuous change on websites and business requirements, is required.
Mô tả công việc
Manage existing platform and be able to enhanced its features depending on the client's need.
Improve existing System Designs and Algorithm to improve runtime, low latency and Higher Availability
Develop new technologies for automation and maintaining constant data collection from multiple sources.
Coordinating with clients, project managers, system owners and technical supports with regards to data gathering, analysis and automation.
Yêu cầu công việc
Strong Knowledge on Python and its frameworks, master Javascript reverse is the best.
Must have a certain degree of anti-crawler experience, be familiar with common anti-crawler measures, and be able to solve problems according to the actual situation.
Must have experience with BeautifulSoup, Scrapy, Selenium, and other frameworks and scraping libraries.
Must have knowledge on HTML, CSS and JavaScript.
Strong knowledge in JSON and REST API.
Have strong technical background with MySQL, SQL and other relational database framework.
Strong background on code optimization and secure coding is another plus.
Have created, managed and enhanced a web crawling and automation system.
Knowledge with Neural Network and Machine Learning is optional.
Technical backgrounds on programming Python's GUI (such as Tkinter, PyQT5,Kivy) is a plus.
Motivated and output driven individuals.
Able to read and analyze English documents.
Location

Quận Tân Bình, Hồ Chí Minh
Level

Nhân viên
Year of Experience

1 năm
Phúc lợi
Excellent salary. 100% salary in probation period.
Year End Party: vote for "The employee of the year"
Salary review based on performance every year
Unlimited potential for career path
Lots of chances to have onsite training/ working project in Singapore
Fantastic, friendly and professional working environment
English practice with fun and energetic activities every Wednesday
Parking allowance, unlimited snacks, and drinks
Regular team-building activities
Company trip
Bao Viet insurance
5 working days per week. From Monday to Friday (09:00-18:00)
Bạn đang ứng tuyển vị trí