Insurance that sees the heart in everything
MSIG Insurance (Vietnam) Company Limited ("MSIG Vietnam") is a part of the Mitsui Sumitomo Insurance Co., Ltd. network in Japan and a member of MS&AD Insurance Group.
MS & AD Insurance Group established in April 2010 following the alliance of Mitsui Sumitomo Insurance Group, Aioi Insurance Company and Nissay Dowa General Insurance Company, MS&AD Insurance Group is one of the largest general insurers in the world, with presence in over 41 markets globally, 16 of which are in Asia. Based in Japan, MS&AD Insurance Group is active in five business domains, namely domestic Japanese general insurance, life insurance, non-life insurance, financial services and risk-related services.
MSIG Vietnam with 100% foreign wholly owned company is the first Japanese General Insurer in Vietnam with Head Quarter in Hanoi, Branch in Ho Chi Minh City, and Representative Offices in Hai Phong City, Da Nang City, Hung Yen Province and Vinh Phuc Province.
MSIG Vietnam will market a wide range of non-life insurance products to both enterprises and individuals, including property, marine cargo, motor and engineering.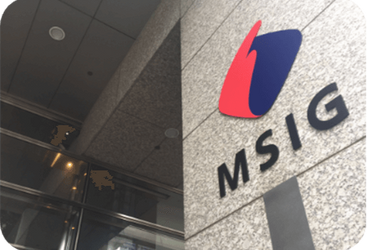 Đãi ngộ
Attractive and competitive remuneration package: attractive monthly salary Guaranteed Bonus, Short-Term Incentive Bonus, various types of allowances and subsidies (telecommunication allowance, pocket subsidy, special language subsidy, risk surveyor subsidy, hotline duty subsidy, clothes support subsidy, lunch support subsidy, transportation subsidy...) and long service award.
Premium healthcare insurance package including health and accident insurance in addition to basic insurances regulated by the Labor Code to employees and their entitled families' members (depends on level of employees).
Minimum of 15 annual leave days; Annual health check-up at high standard level.
Employees are engaged and taken care by the company via various Trade Union activities.
Training opportunities sponsored by the Company (on-job-training, soft skills, professional knowledge and certificate (ANZIIF, CII, ACCA, Actuary...), technical exchange seminar...).
Annual company summer vacation and parties with teambuilding activities and talented performances.
International and professional work environment with high ethic and compliant culture.
Company's Top Management always communicates to all employees about Company's strategy, development plan and new opportunities for employees to reach higher performance.