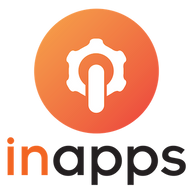 Realize your ideas
ABOUT US
InApps Technology is proud to be a trusted partner to help startups and brands disruptively enhance their business growth with our technologies and solutions. We focus on the niche market related to mobility solutions and high productivity development teams to expand the business model for our clients.
At InApps, we work with passion and entrepreneurship. We develop client's products as if we are developing our own. Our clients not only continue using the service, but they also refer their friends to us.
With such trust from clients, we have ranked #1 on Clutch for 3 consecutive years in the Vietnam market. We constantly learn and improve the quality of our services, research new solutions to conquer new challenges and bring more value to clients.
We are InApps, who always find the best solutions to "Realize your ideas" and always be a reliable long-term companion.
OUR MISSION
- For Customers: Realizing customer ideas through the revolution of mobility, systemization, automation and our core human competencies.
- For Employees: Building a comprehensive development environment for each individual employee go along with the company vision towards sustainability and happiness.
- For Owners: Bringing effective long-term investment to shareholders through transparency and building strong relationships.
- For Society: Solve common problems of society through applying advanced technology and humane way.
OUR VISION
To become a leading brand in application development solutions and a desirable working environment for talents.
OUR CORE VALUES
We are integrity people with high expertise in solution, always initiate in every single plan and action to build a professional and productive environment, and never stop improving our service quality.
COMPANY CULTURE
A people-centric workplace
At InApps, this is an opened, empowered, and shared environment to appreciate responsibility, innovation, and continuous self-development to develop a successful and sustainable growth team.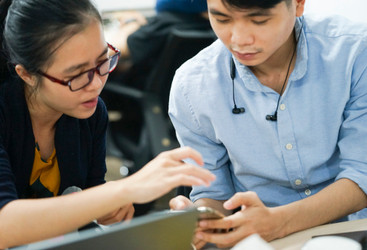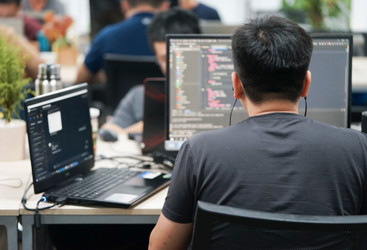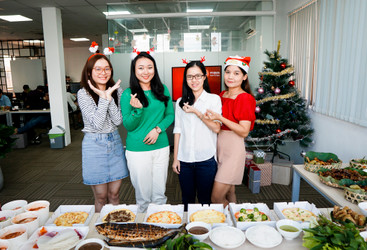 Đãi ngộ
Attractive salary, annual review and bonus
Health care Insurance & social insurance
Free in-house snacks, coffee. Happy hour every month
Regular team building activities and company trips
Parking fee/lunch support
Sport activities support
Have the chances to work with various products & new technologies
Extensive training from senior members, you will learn new things every day
Professional and motivated team. Youthful and friendly colleagues
Working time: Mon-Fri