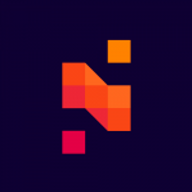 Nimble
We're Nimble. We build outstanding software with expertise and passion.
Technical Product Owner
1 week ago
Apply Now
Apply Without CV
Job Description
We are a team of passionate software engineers, product managers, and designers that enjoy building outstanding web and mobile applications.
Millions of people use our apps. We work for companies of all sizes; from 1-person startups to Fortune 500 enterprises. We take a collaborative and product development approach, creating custom software that people will love to use and solving our clients' problems so that they can focus on what they do best - better.
If you want to grow together, work on challenging products and enjoy using the best tools and practices, Nimble is the right place for you! We keep our recruitment process practical and straightforward.
To learn more about how we work, check our handbook named Compass, Github organization, and Medium account. 
Want to see what we have built? Check our Dribbble and Behance accounts.
Job Responsibilities
Ensure the top quality of our web and mobile applications to exceed our clients' expectations.
Manage effectively a product lifecycle from specification through delivery and maintenance.
Align the product vision with the clients' team and stakeholders.
Communicate constantly with clients.
Prepare product specifications, define and plan user stories for the developers, design test cases, and test features.
Collaborate with the senior team to define the internal processes and initiatives to help the company accomplish its mission.
Job Requirements
4 years or more of professional experience in a similar role.
Professional software development experience. 
Degree in Computer Science or related fields is preferred.
Passion and experience in web and mobile applications, startups and cutting edge technology.
Not being afraid to roll up your sleeves to get things done.
Understanding of agile development.
High attention to details.
Ability to organize your own work and create work for others.
Looking for a leadership role, hence soft skills such as negotiation and evaluating/proposing creative alternatives are required.
Very articulate, opinionated, decisive and is at ease to interact with clients.
Location

Quận 1, Hồ Chí Minh
Level

Trưởng nhóm
Year of Experience

4 năm
Benefits
Regular one-on-one reviews to constantly improve and grow. We invest in your future.
Fast learning experience. Big responsibilities, autonomy and and the opportunity to quickly level up your career.
Monthly "investment-time" sessions to explore and learn new tech
Education Allowance. We encourage and sponsor continuous education.
Provident Fund. Save money every month and the company matches your contribution.
Private Medical Insurance & Social Welfare
Free drinks and snacks all-day
Visa and Work permit for foreigners. Relocation assistance in case you live abroad.
Working time: Monday - Friday
15 days of holidays per year. Sabbatical month every 3 years.