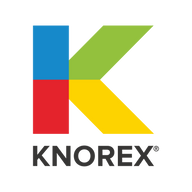 Knorex
Ubiquitous Intelligence - Enabling smarter discovery for actionable insights anytime, anywhere
TECHNICAL MANAGER (INFRASTRUCTURE)
1 week ago
Apply Now
Apply Without CV
Job Responsibilities
Administer our network and our cloud-based Linux servers, while working with

other team members to ensure the timely maintenance and roll-out of the

planned systems and resources.

Work closely with our cross-country teams located regionally to Learn about the

business and technical requirements and formulate the necessary infrastructure

and resource plans to properly support the growth and maintainability of various

systems.

Work, developing ways to assess and monitor the stability and efficiency of the

various systems.

Work with other members to ensure proper allocation of systems resource to

support both business and technical execution.

Communicate with our business and technical teams to understand their various

systems requirements

Evaluate and identify new technologies/practices for implementation.

Guide, mentor and coach team members on their progression and development

of technical and personal skills.

Setting up KPIs/ goals for the staff and drive them to achieve the required results

and goals.
Job Requirements
7-9 years of experience in similar position

Experience of Unix/Linux system, experienced with managing cloud servers

(e.g., EC2)

Strong knowledge of K8S, experienced with docker applications

Hands on experience in HTTP protocol and technical infrastructure of a common

website: web servers, database, load balancer, etc.

Strong scripting in Bash/ shell, python

Cloud platforms: GCP/ AWS.

DevOps tools experience in Jenkins, git, github, MAVEN etc.

Prior experience in handing a department/team
Location

Quận 1, Hồ Chí Minh
Level

Trưởng phòng
Year of Experience

7 năm
Benefits
Competitive Salary + KPI Bonus Quarterly + 13rd month salary
SHUI as law stipulated
Comprehensive Bao Viet Health Insurance Coverage
W3F Fund for courses, materials, and well-beings.
Opportunity to attend the international conferences.
Ample opportunities to grow. You get to propose your own ideas and see it through.
Cross-country teams with passionate, talented and driven colleagues.
Personal Development Fund for courses and materials.
Macbook provided
Challenging and exciting problems that await you to solve.
Mon - Fri