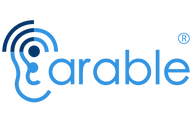 Earable
Earable - WE TAKE GREAT CARE OF YOUR SLEEP
Research Engineer
1 week ago
Apply Now
Apply Without CV
Job Responsibilities
Work with researchers to directly translate code from Python/Matlab to

highly optimised C/C++ libraries, which are then deployed to

resource-constrained environments.

Perform detailed documentations to track validation results, project

design and development process.

Aid in the development of internal tools for technology evaluation and

validation.
Job Requirements
Competent in C/C++/Python/Matlab programming language.

Experienced with Algorithm Optimisation.

Understanding of Computer Science fundamentals in data structures,

algorithms, run-time analysis, object-oriented design and code quality

verification.

English working proficiency.
NICE TO HAVE
2+ years experience of professional software development in

C/C++/Python.

2+ years experience writing unit, integration and/or system level tests.

Winners of coding competitions, top players of coding platforms like

hackerrank, leetcode.
Location

Quận 2, Hồ Chí Minh
Level

Nhân viên
Year of Experience

2 năm
Benefits
Working & growing with a Passionate & Talented Team.
Greats opportunities to improve yourself and become the product owner in the near future.
A young, dynamic, and straight forward startup culture fosters creativity and growth.
Competitive salary and benefits including a great medical insurance plan (PTI,...) based on level and productivity.
Performance review every 6 months to level up or salary increase or reward productivity
Free lunch and Happy hour every 2 weeks.
Company trips, big annual year-end party every year, team building, etc.
Company trips, big annual year-end party every year, team building, etc.
Mon - Fri