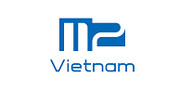 Full-stack Developer (Javascript; NodeJS)
4 days ago
Apply Now
Apply Without CV
Job Responsibilities
Work closely in teams to develop softwares mainly for Japanese customers
Develop reliable, scalable and maintainable applications based on specs
Design system architectures according to our customer's needs
Consider about better UI/UX or internal logics with team members and output your idea
Write test codes and perform some tests cooperating with QA/QC members
Research new technologies or techniques to develop better applications
Report to Japanese managers and customers in English
Job Requirements
Necessary condition
More than 3 years of experience in WEB application development
English reading skill to understand spec documents, requirements, etc
English writing skill to communicate by text in development
Following skills and knowledge

At least 1 Javascript frontend framework: React, Vue.js, Angular, etc
At least 1 Node.js backend frameworks: Express.js, AdonisJS, etc
Any Javascript testing frameworks: Jest, Mocha, etc
Experience with Typescript
Experience with any Databases

NoSQL Database skills: Firestore, MongoDB, etc
Relational Database skills: PostgreSQL, MySQL, MariaDB, etc

Experience in team development with Git
Experience with Docker in software development
Preferred skills:
Experience with software design is desirable
Experience with development team management
Following skills and knowledge

Experience with CI tools is highly (Github Actions, Circle CI, Jenkins, etc)
Experience with Google Cloud Platform is highly (Experience with AWS or Microsoft Azure )
Experience with Kubernetes is highly
Mobile App development skills (Flutter, React Native, Swift, Kotlin, etc)
Any other experience with these languages and frameworks:

PHP (Laravel, Codeigniter)
Ruby (Ruby on Rails)
Java (Spring)
Python (Django, Flask)
C# (.NET core)
Go
Location

Quận Tân Bình, Hồ Chí Minh
Level

Nhân viên
Year of Experience

3 năm
Benefits
Salary: $1,200 - 1,800
Bonus for Tet Holiday: 1-month salary, marriage bonus, childbirth bonus.
Attractive income based on individual ability of each employee
Provide insurance for 100% employee for actual income
Will be provided tools, equipments suitable for work such as MacBook Pro
Paid holiday: 12 days/year, unused paid holiday will be paid according to company's policy.
Annual company trip, annual health check
Chance use foreign languages regularly
Always have snack, tea, and coffee to use
Employees are encouraged to express their own thoughts freely, and are to develop own individual ability.
Can join regularly party for staff.
Access to new and diversified technologies
Working time: Mon - Fri