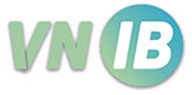 AI Engineer
2 days ago
Apply Now
Apply Without CV
Job Description
VNIB Tech is a software developing company established in 2016 and located at Tan Binh district. 
We are a leading supplier specializing in developing Software Mobile (iOS, Android), Website, Platform, Testing, and System Network Management. Currently, our company is seeking a AI Engineer for new AI Team that enjoys solving problems and willing to learn new things as follow
Job Responsibilities
ML technology research required for service. 
Model design and learning for rapid prototype creation and testing and service application model development. 
Analysis and purification of learning data and service data 
Model optimization and porting. 
Service module and RESTful API development. 
Job Requirements
Those who have proactive and logical thinking skills and smooth communication. 
Modeling and learning using deep learning frameworks (Tenserflow, Keras, Pytorch, etc.) 
Those who have experienced an open-source application project. 
Those who can speak at least one language among Python, Java, and C/C++.
Location

Quận Tân Bình, Hồ Chí Minh
Level

Nhân viên
Year of Experience

2 năm
Benefits
Salary and bonus based on performance and experience
13th month salary
Insurances base on your real salary
Annual travel
Salary review once a year
Comfortable working environment and funny colleagues
A half year bonus
A half-year bonus (40-50% current salary base on the personnel's performance).
Probation time (2 months) with full salary.
Working time: from Monday to Friday, from 8:30 - 12:00; from 13:00 - 17:30
More jobs at VNIB TECH Co. Ltd