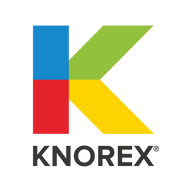 Knorex
Ubiquitous Intelligence - Enabling smarter discovery for actionable insights anytime, anywhere
Ubiquitous Intelligence - Enabling smarter discovery for actionable insights anytime, anywhere
Established in 2010, Knorex is a cutting edge advertising technology MNC with offices across USA, Australia, China, Singapore, Vietnam, India, Thailand and Malaysia. 
Knorex provides Precision Performance Marketing products and solutions to the world's leading brands and media agencies. With its full-stack platform, Knorex XPO™ (https://xpo.knorex.com) supplies the technology platform to deliver the right marketing message to the right audience at the right moment and right place, underpinned by a multi-layered data-driven approach. Knorex XPO shields its customers from dealing with the complexity and fuss while delivering immersive, dynamic and personalized marketing experiences that connects with their users. Knorex also provides managed services to complement its offering. 
Benefits
Competitive Salary + KPI Bonus Quarterly + 13rd month salary
SHUI as law stipulated
Comprehensive Bao Viet Health Insurance Coverage
W3F Fund for courses, materials, and well-beings.
Opportunity to attend the international conferences.
Ample opportunities to grow. You get to propose your own ideas and see it through.
Cross-country teams with passionate, talented and driven colleagues.
Personal Development Fund for courses and materials.
Macbook provided
Challenging and exciting problems that await you to solve.
Mon - Fri