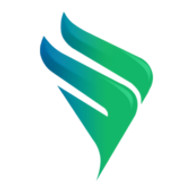 Push The Limit
Everfit is on a mission to bring personalized fitness to the millions! We believe in the power of personalized fitness education and the life-changing effects it can have on our health and wellness. We help fitness coaches to share their expertise with more people — faster, cheaper, and more professionally. We are in a super fast-growing mode and 2021 is going to be an explosive year! 💪
Our core product enables personal trainers and gyms to rapidly build, deliver, and monitor client training programs and helps increase client retention, engagement, and drive acquisition. Trainers can access our suite of training tools — workouts, nutrition, Habit coaching, messaging, and automation — all in one place! Our founders are from San Francisco, but we have a distributed team of advisors, engineers, designers, and interns working together from Boston, Indonesia, Vietnam, UK, and Silicon Valley. Our core engineering team is based in the beautiful beach city of Da Nang! We are looking for people who are passionate about fitness and excited about building products that could touch millions of people to join us on this meaningful journey.
Everfit's Core Values:
Dedication

: With devotion to our craft, we put our heart into our work and take responsibility for our contributions. We always make sure this is the best work we present.

Collaboration

: A startup is like a relay, each leg is as important as another. We achieve success together as a team: sharing new ideas, being responsible to others, and helping each other out always.

Winner Spirit

: We have our eyes set on the prize. We are willing to buckle down, stay driven, and put in more effort to outwork the competition. But we don't just work hard; we also work smart. We find solutions and learn new skills. Because we aim to be the winner, the #1.

Joy every day:

There will be tough days. But we remember to have fun and enjoy our friendship with each other. We bring positivity to the team, remembering to cheer on each other and celebrate our wins - no matter how large or small.
Why You'll Love Working Here
An open workspace that celebrates everyone's ideas

Shared knowledge between Silicon Valley and VN

Fast-paced learning for motivated individuals
Đãi ngộ
Very attractive salary with 13th-month bonus
Performance bonus based on effort and output
Annual sponsored retreat trip
Sick leave, maternity leave, vacation days
Health insurance
Continuous growth and development for your career path
Mon - Fri