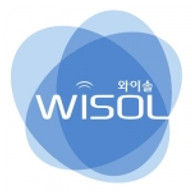 Wisol
Công ty TNHH Wisol Hà Nội
Công ty TNHH Wisol Hà Nội
Công ty TNHH Wisol Hà Nội là thành viên của tập đoàn Wisol Hàn Quốc, đi đầu trong lĩnh vực giải pháp wifi và tín hiệu truyền thông. Công ty được thành lập năm 2014, trụ sở đặt tại KCN Vsip Bắc Ninh.
3 lý do tuyệt vời nhất để gia nhập công ty
Môi trường làm việc năng động, trẻ trung, linh hoạt
Cơ hội phát triển, thăng tiến cao
Là công ty nước ngoài với nhiều chế độ đãi ngộ tốt, lương thưởng hấp dẫn
More jobs at Wisol
Thị xã Từ Sơn, Bắc Ninh
Dịch vụ doanh nghiệp
Benefits
Sign labor contracts, pay full premiums, take 12 annual leave days, holidays and New Year according to State regulations.
Rewarding and considering regular salary increase.
The company has a Bus from Hanoi and Bắc Ninh city to the company to work.
Courses to update new technologies, improve professional qualifications in IT fields.
Lunch allowance, position allowance...
The company has the 13th salary bonus.
The company rewards its business results every 6 months. On average, each month 1 salary.
Opportunity to contact, learn the most advanced technology in the IT field.
Participating in sports activities (football, table tennis, badminton); Festival parties of the Company (birthdays, Tet holidays, ...)
Visiting family members.
Working time: Monday - Friday