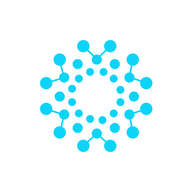 Filum AI
The Right Business Data Platform for Your Enterprises
The Right Business Data Platform for Your Enterprises
We are a group of entrepreneurs, tech gurus and product guys who have proven track records in building and delivering B2B software in AI, Big Data. Filum is headquartered in Silicon Valley with engineering and operations teams in Vietnam.
Filum offers a complete solution to make the most out of your business data. Our AI data platform helps turn your data into insights for better and data driven business decisions whether they are customer data, operations data, or logistic data, you get covered!
More jobs at Filum AI
Quận 10, Hồ Chí Minh
Dịch vụ doanh nghiệp
Filum is a small but amazing tech startup that is building a Business Data Platform (BDP) that helps companies making data-driven business decisions. Interestingly, Customer Data Platform (CDP) is one...
Silicon Valley-style work culture: move fast, break things, make mistakes, learn quick, and grow
Extremely data-driven and process-driven in every company's activity
Opportunity to learn and extend the roles within the engineering team whatever it is, like research,...
Benefits
Silicon Valley-style work culture: move fast, break things, make mistakes, learn quick, and grow
Extremely data-driven and process-driven in every company's activity
Opportunity to learn and extend the roles within the engineering team whatever it is, like research, analytics, automated test, business development, product management, devops,…
Competitive compensation package with generous stock option grants
13th month salary
Open, direct, collaborative, and no-politics working environment
Dealing with many challenging engineering problems to build, scale, and secure the data platform
Working time: Mon - Fri | 9AM-6:30PM (Flexible)