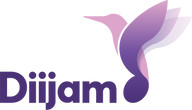 Diijam
DiiJAM is a newly founded music tech start up focusing on music streaming for Vietnamese EDM
DiiJAM is a newly founded music tech start up focusing on music streaming for Vietnamese EDM
DiiJAM is a newly founded music tech start up focusing on music streaming for Vietnamese EDM. Our mission is to inspire people to dream and create through music. We aim to create a playground that gives the best experience for Vietnamese EDM listeners to enjoy music and an opportunity for Vietnamese EDM artists to share and make a living from their creations.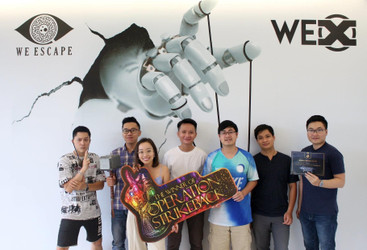 Benefits
Những đồng đội tuyệt vời, siêu cool đang đợi bạn
Một thách thức và cũng là cơ hội để xây dựng một sản phẩm đem lại giá trị to lớn cho cộng đồng âm nhạc ngay từ khi mọi thứ mới chỉ là những ý tưởng.Một sân chơi luôn kích thích mọi ý tưởng được tự do phát triển.
Một môi trường làm việc cực kỳ năng động (chắc chắn luôn!). Mọi người đều làm việc một cách rất chill nhưng cũng đầy nhiệt huyết khi bùng nổ những ý tưởng
Bạn chính là người quyết định xem chế độ lương thưởng có cạnh tranh hay không
Văn phòng làm việc tại Hà Nội nhưng bạn hoàn toàn có thể làm việc từ xa.
Thời gian làm việc: T2-T6