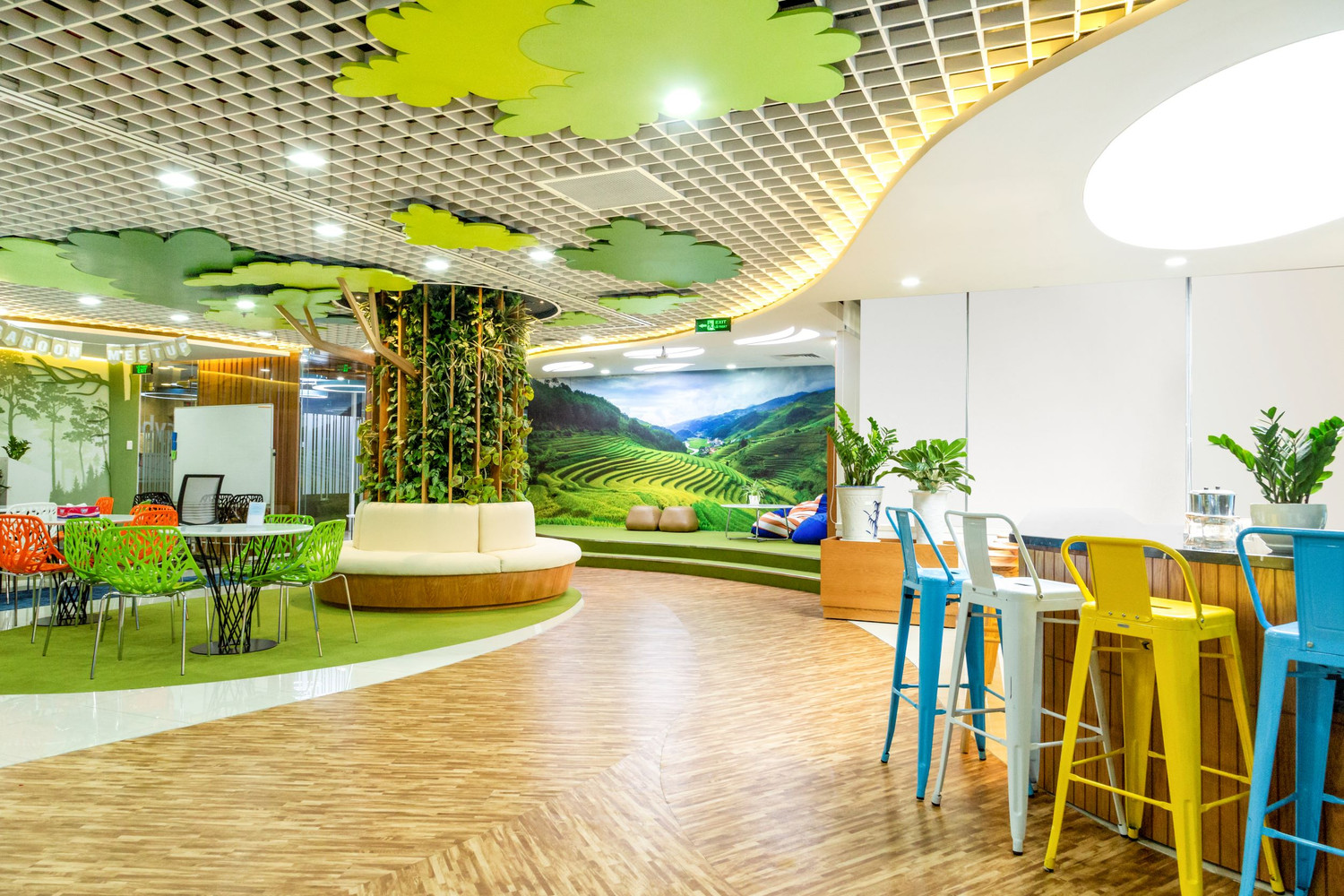 CYBOZU VIETNAM
A DEVELOPMENT BRANCH OF CYBOZU, NO.1 GROUPWARE MAKER IN JAPAN
CYBOZU VIETNAM
A DEVELOPMENT BRANCH OF CYBOZU, NO.1 GROUPWARE MAKER IN JAPAN
About us
WHO ARE WE?
We are a friendly, active and talented team who build ourselves a company full of teamwork and developing collaborative software to build teamwork for society.
CYBOZU VIETNAM
At Cybozu Vietnam, we work, learn and make a lot of fun.

We grow together, and we are happy together.
Cybozu Vietnam was founded in 2009 and now it is developing to be an important development branch of Cybozu, Inc.
We have a proficient developer team with deep experience and intensive knowledge in Web-based application development and always kept up to date with the latest Web application techniques. Together with the developer team, we have a professional Quality Assurance team familiar with modern testing procedures. They are competent at different test types and test environments.
We are making a collaborative software to devote to teamwork all over the world. We are aiming to be a world's No.1 collaborative software maker. We have been developing on-premise and based software.
BUSINESS FIELD
Cybozu Vietnam's business focuses on web-based application development, maintenance and system consulting.

We, as an important branch of Cybozu Group, have been building collaborative software together with the global team to aim at the world's No.1 collaborative software maker.
Would you please join us in our challenge towards the world's No.1 collaboration products and cloud services vendor?
Benefits
Flexible working time
Work from home (up to 5 days per month) for employees working full-time at office
Opportunity to apply hybrid/remote working style depending on tasks and team's need
Well-equipped facilities: laptop (Macbook...) & PC with 2 monitors
Salary review: twice a year
Opportunities to go on business trips to Japan and other branches
Global medical insurance: support 100% for employees and 50% for 2 family members
Income compensation insurance
Death & disabilities insurance
Support for Japanese/English study/exam and skill training
Unlimited support for events/parties/club activities
Support for team building activities
Creative & young working space
2 additional annual leaves issued by company besides ones pursuant to labor law
5 days of refresh holiday after every 5 consecutive working years
Fixed bonus: 13th-month salary
Other bonus: depends on Cybozu Group's annual turnovers
Annual MVP award
Annual company trip
General information
---
Industry
Dịch vụ doanh nghiệp
Nationality
Japan
Contact information
---
Office address
Lầu 1, Centre Point Tower, 106 Nguyễn Văn Trỗi, Phường 08, Quận Phú Nhuận, Thành phố Hồ Chí Minh