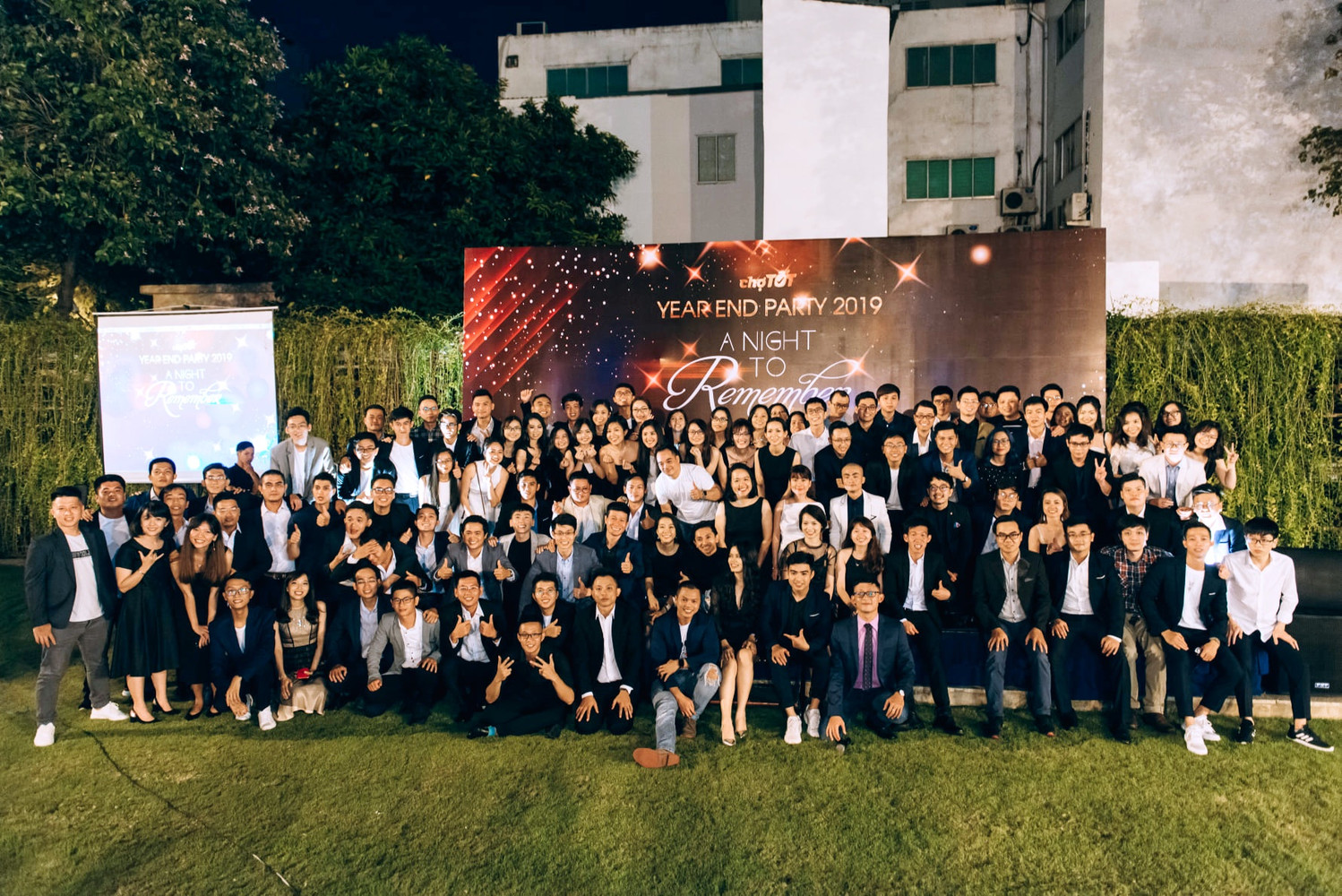 Cho Tot
The leading online classified site in Vietnam
Cho Tot
The leading online classified site in Vietnam
About us
WHO ARE WE?
Established in 2012, Chotot.com is the first recommerce platform in Vietnam pioneering classified 4.0 with more than 1 billion page views every month. There are average 9 out of 10 Vietnamese people who are aware of Cho Tot when asking about selling and buying in any category.
With the motto "Muốn Là Có" ("A Way to Your Wants"), we leverage technology to build a simple, efficient and reliable platform that meets all the wants and needs in all stages of your life. There are more than 60 categories on Chotot.com, meaning whether you are looking for a house, a car, a job, a pet or a piece of vegetable, you can find on our site. Whether you are passing things you once loved or giving them to people in need, we are here to assist.
For more information, please visit www.chotot.com
WHY YOU'LL LOVE WORKING HERE?
At Cho Tot, you will be part of our young and dynamic team in a fast-moving and fun-loving environment. You will receive opportunities to reach all the potentials you can think of in your career ladder.
Cho Tot provides competitive salary and full benefits. More importantly, we are a family within the company to support each other to learn, grow and immerse in new experiences everyday. Each and every member of our family will be there with you on your path of passion to deliver the best online classified site to serve Vietnamese people.
Being part of a bigger global organization, at Cho Tot you will also be given opportunities to collaborate with global distributed teams across the world to tackle and provide solutions for some of the most challenging problems in the emerging internet business space.
Since 2019, Cho Tot has been part of Carousell, one of the world's largest and fastest growing marketplace platforms in Southeast Asia. The group has presence in eight countries and with its value now exceeding US$1 billion, Carousell has joined the list of local unicorns – unlisted start-ups.
For more information, please visit www.careers.chotot.com
Benefits
Join plenty of Sharing and Learning activities as part of our initiatives to contribute to the tech community in Vietnam
Get 15 days of annual leave and 5 days of sick leave per year
Health insurance for employee and their family members
Get a Macbook Pro as your workstation
Get 13th month salary and annual performance bonus
Participate in regular team building activities and company parties
Get opportunities to attend training courses abroad
Most importantly, the code you write will be impacting the lives of millions!
Flexible working hours and 5 working days a week
General information
---
Industry
Thương mại điện tử/ Bán lẻ
Nationality
Vietnam
Contact information
---
Office address
35 Thái Phiên, Phường Phước Ninh, Quận Hải Châu, Thành phố Đà Nẵng

Tầng 18, UOA Tower, 06 Tân Trào, Phường Tân Phú, Quận 7, Thành phố Hồ Chí Minh