Empowering the Digital Media: Ad Exchange, Ad Server, Analytics
#WHO WE ARE ANTS là một trong những doanh nghiệp tiên phong trong lĩnh vực xây dựng và phát triển hệ thống công nghệ quảng cáo thông minh và tự hào là đối tác cao cấp của Google, Facebook, Microsoft và Amazon tại Việt Nam. Định hướng của ANTS trong vòng 03 năm tới sẽ trở thành một trong những doanh nghiệp hàng đầu tại khu vực Đông Nam Á trong lĩnh vực quảng cáo trực tuyến trên nền tảng công nghệ cao. 
#WHAT WE DO ANTS cung cấp cho khách hàng các giải pháp công nghệ nhằm tối ưu hoá hiệu quả và tự động hoá các chiến dịch quảng cáo thông qua việc xử lý các dữ liệu người dùng khổng lồ. Những khách hàng lớn đã cùng đồng hành với ANTS như: Lazada, Sendo, NguyenKim, FPTShop, VnExpress, 24H.com.vn, Kompas.com, Tribunnews, Tempo...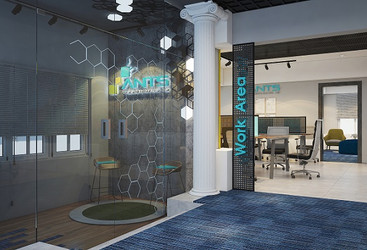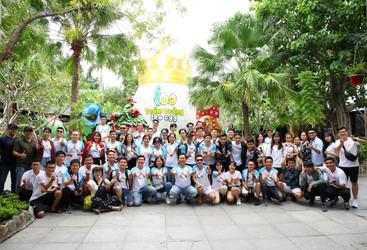 More jobs at ANTS Programmatic
Quận Bình Thạnh, Hồ Chí Minh
Quảng Cáo Truyền Thông
Quận Bình Thạnh, Hồ Chí Minh
Quảng Cáo Truyền Thông
Benefits
Attractive salary and remuneration
To purchase an annual health check package of PTI insurance. Social insurance, health insurance, unemployment insurance under insurance law.
Modern equipment, ready to serve employees anytime, anywhere
There is a bar serving drinks for employees at the company
Annual health check-up at a reputation hospital
Be consulted and shared about capacity development and career.
Working, learning and developing with colleagues are talented, passionate and idealistic engineers
Participate in training programs on technology skills and soft skills, working methods
The company members are friendly, open, sharing, helping each other overcome all difficulties in work and life
We always care about the lives of our employees by organizing a lot of events for the holidays such as Women
Staff will be free to join a lot of clubs like Yoga, football sponsored by the company.