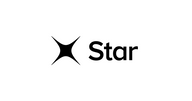 Star Global
We make every great person, every great idea and every great company shine. That's why we're called Star.
UX Lead
5 ngày trước
Ứng tuyển ngay
Ứng tuyển không dùng CV
Mô tả
We are looking for a Design Lead to play a key role as one of our early and key Vietnam team members. You will be reporting directly to our Head of Design and have the opportunity to work closely with him on incubating a design studio within an established consultancy and design practice. It's an opportunity to help shape a studio from the ground up.
We're looking for someone who can create simple yet highly engaging experiences that balance desirability, viability, and feasibility. You will play a key role in the full project lifecycle, from collaborating with our sales team to craft solution proposals and win engagements, to leading the design project team and collaborating with our technical/product/project management teams.
Mô tả công việc
Plan deliverables and design process for new projects.
Facilitate output-orientated workshops with clients and team members.
Tailor design processes by applying the right methodologies at the right time.
Proactively handle ambiguity, staying open-minded, willing to learn and ready to improvise.
Control project timelines and manage expectations with the client.
Apply wide-ranging design methods from research and ideation to hands-on design implementation.
Proficiency in digital design and prototyping tools such as Figma, Adobe CS, Sketch, Principle, Framer. 3D and SFX software is a plus.
Communicate professionally in spoken and written word, with excellent English proficiency.
Be comfortable in a team-based environment locally and globally.
Yêu cầu công việc
8+ years of professional experience working in cross-disciplinary teams (agency/consultancy experience a must-have, client-side experience a nice-to-have).
Domain expertise in one or more of the following industries: Automotive, Health & Fitness, Internet of Things.
Strong bonus: Automotive experience (either with OEM/Tier1 or agency/consultancy) working in areas such as infotainment, navigation, ADAS, HMI, connected services, mobility, and offboard services.
Mastery of the full design process, the ability to own projects from experience strategy and ideation, through concept development and refinement, to product design and implementation.
Experience leading design-project teams, overseeing team efforts to ensure projects are delivered to meet the client's expectations.
Experience creating prototypes and mockups in all fidelities throughout the design and product development process.
Able to facilitate workshops and research with clients and users.
Proficiency in UX, UI, research, and service design methods.
Industrial design and branding experience is a plus.
Flexible, agile, open-minded, and comfortable with ambiguity.
A desire to learn from others, educate team members, and mentor younger designers.
Excellent spoken and written English & Vietnamese.
Able to accommodate occasional travel within Asia.
Location

Quận 1, Hồ Chí Minh
Level

Trưởng Nhóm
Year of Experience

8 năm
Phúc lợi
Education & training
Macbook.
Premium healthcare insurance.
13th-month salary bonus.
Flexible hour from Monday to Friday
Các việc làm tại Star Global
Bạn đang ứng tuyển vị trí