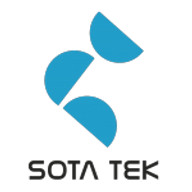 Front-end Developer
1 ngày trước
Ứng tuyển ngay
Ứng tuyển không dùng CV
Mô tả
We are looking for an ambitious and self-driven Front-end Developer to join our team. As a Front-end Developer, you will be responsible for implementing visual elements that users see and interact within a web application, which makes your role crucial for the success of our business. At our company, you will be working with the latest technology, you will have the chance to advance and grow your career.
Mô tả công việc
Use a variety of programming languages in order to create user-friendly web pages,
familiar with JavaScript language and frameworks
Maintain and improve company website
Work in multidisciplinary team with other professionals such as back-end developers and web designers
Build high-quality mockups and design different prototypes
Provide high-quality graphics and visual elements
Optimize our web applications for maximum speed
Design mobile-based features
Always stay consistent with our brand guidelines
Get feedback from users and customers
Make suggestions for better solutions to problems
Keep abreast of latest and emerging technologies
Attend training and educations
Yêu cầu công việc
BA in Computer Science or similar relevant field
At least a year of experience (1 year) as a Front-end Developer
Proficient understanding of web markup, including HTML5, CSS3
Basic understanding of server-side CSS pre-processing platforms, such as LESS and SASS
Proficient understanding of client-side scripting and JavaScript frameworks, including jQuery
Good understanding of ReactJS/VueJS/Angular
Nice to have
Good at English or Japanese.
Excellent knowledge of browser troubleshooting and debugging practices and techniques
Sense of ownership and pride in your performance and its impact on company's success
Critical thinker and problem-solving skills
Team player
Good time-management skills
Great interpersonal and communication skills
Location

Quận Cầu Giấy, Hà Nội
Level

Nhân viên
Year of Experience

1 năm
Phúc lợi
Saturday & Sunday OFF, Overtime pay is 150%, 200%, 300% as per labor law;
Salary review 2 times/ year, based on work performance and company's performance;
Performance bonus, 13th- month salary, public holidays bonus (2/9, 30/4, 1/5, 1/1); bonus for Excellent Employee and Excellent Team;
Social insurance, health insurance, unemployment insurance and Bao Viet care insurance;
01 hour paid leave per day for women having children under 12 months
Minimum 14 paid leaves per annum for all employees after probation;
Nice & modern working space with young, dynamic & friendly colleagues and free coffee, tea, drinks;
Yearly company trip and year-end party, quarterly team building and weekly eating together; English - Japanese Club, Sports Clubs;
Men's Day, Women's Day, Children's Day, Mid-Autumn Festival and other benefits under the provisions of the company;
Flat, open and sharing culture with friendly management team; outsourcing company with product mindset;
Training courses and working opportunities with technical gurus who built and operated world-class applications with millions of users. This might be a good chance for graduated students to learn cutting-edge technologies and how to build scalable system from scratch;
Opportunities to receive % equity in our company products (if you want to join).
Các việc làm tại SOTA TEK ., JSC
Quận Cầu Giấy, Hà Nội
Phần Mềm
Bạn đang ứng tuyển vị trí