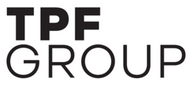 TPF
Connect Brands With Fans
E-COMMERCE PROJECT MANAGER
2 ngày trước
Ứng tuyển ngay
Ứng tuyển không dùng CV
Mô tả
To form part of our team of experts in Ho Chi Minh city, we are looking for a highly motivated E-Commerce Project Manager to assist and provide the best support to our team.
Working place : Level 2, Broadway D, 152 Nguyen Luong Bang Boulevard, District 7, HCM
Working time : 7:00 am – 4:00 pm, Monday – Friday
Mô tả công việc
Working closely with our Business Analyst and clients in Australia, the Project Manager is responsible to gather project requirements, and coordinate scopes with development team in Vietnam from conception of projects to live product delivery with flawless results.
To be the successful candidate, you will need to have proven work experience as a Web Project Manager with excellent project managing skills.
Scope of work includes:
Provide end-to-end project management.
Transform business and technical requirements into implementation plans.
Develop and track project plans and provide regular status reporting to clients and other members – with regards to time, scope, resources, budget, and issue management.
Lead day-to-day project development, quality assurance, and documentation tasks.
Manage client expectations and scope. Help in managing client relationships and serve as a dedicated contact.
Oversee continuous quality control of web development projects to ensure that throughout the technical architecture, development and QA process, quality is always kept at optimal levels.
Ensure that projects delivered align with the business and technical requirements set forth at the onset of the project.
Perform risk management to minimize project risks.
Use and continually develop leadership skills.
Attend conferences and training as required to maintain proficiency.
Managing & updating daily workflow and WIP for all stages of assigned tasks..
Yêu cầu công việc
Bachelor's Degree in IT/Business, Project Management or IT major. PMP certification or relevant experience is preferable.
Solid organizational skills including ability to analyse, attention to detail and multitasking skills, excellent organization and time management skills.
Excellent client-facing and internal communication skills, including written and verbal communication skills in English, be able to produce clear and detail project documentations.
Proven ability to understand highly technical applications and concepts – especially on Web Technology/platforms.
Computer Skills: MS Office, Proficient in Project Management and Bug Tracking Tools, ie LiquidPlanner, JIRA, Mantis are preferable.
Be able to provide solutions where applicable for project issues, identify and highlight possible project risks.
Flexibility and adaptability: adapt quickly to team culture with strong work ethic and positive attitude.
Willing and be able to support after work or at the weekend to support campaign/ project preparation and launching when required.
Used to work in International or multi-national company with understanding of the Australian working style/culture is a plus.
Location

Quận 7, Hồ Chí Minh
Level

Nhân viên, Trưởng Nhóm
Year of Experience

5 năm
Phúc lợi
International working environment with young and friendly colleagues;
Great chance to develop your skills and competences, approach new knowledge with inner training, on board training;
Good working condition and benefits.
Working time : 7:00 am – 4:00 pm, Monday – Friday
Các việc làm tại TPF
Quận 7, Hồ Chí Minh
Dịch vụ doanh nghiệp
Bạn đang ứng tuyển vị trí