3

IT

Visual Basic

In Total

Junior - Mid Level Visual (UI) Designer
Silicon Stack Pty Ltd
Quận Tân Bình, Hồ Chí Minh
Gia công phần mềm
8** - 1**** USD Login to view salary
As a Visual (UI) Designer, you will take pride in designing tools and visualizations that inspires, engages, and excites users. You'll collaborate wit...
3 days ago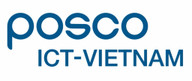 1 month ago

(HCM) VFX Artist (FX Animation)
Gameloft Vietnam
Quận Bình Thạnh, Hồ Chí Minh
Giải trí/ Game
Job Purpose: • Work closely with the Artist Supervisor / Lead, Game Designers and Development team. • Provide high quality 2D and 3D effects, animat...
2 months ago