2

IT

JQuery

In Total

#HackerRank

#JavaScript

#Python

#Java

#C/C++

#PHP

#Swift

#C-Sharp

#Ruby

#Objective-C

#GoLang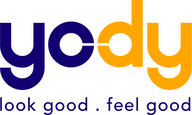 10 .NET Developers (Javasript, jQuery) | Up to 35.000.000 VND
YODY Fashion
Thành phố Hải Dương, Hải Dương - Quận Cầu Giấy, Hà Nội
Thương mại điện tử/ Bán lẻ
1********* - 3********* VND Login to view salary
Địa điểm: Làm việc tại Hà Nội hoặc Hải Dương (Hỗ trợ xe đi lại và nhà ở).
Thu nhập hàng năm lên đến 10 con số.
Lương cơ bản lên đến 35.000.000 VNĐ tùy vị trí và thỏa thuận theo năng lực.
Thưởng doanh thu kinh doanh hàng tháng.
1 day ago

(Junior/Mid Level) PHP Developer
Job Title: PHP Developer Department: Technology Type of Position: Full time permanent  Principal duties: Contributing in all phases of the dev...
1 day ago
Job suggestions