2

IT

Cybersecurity

In Total

#HackerRank

#JavaScript

#Python

#Java

#C/C++

#PHP

#Swift

#C-Sharp

#Ruby

#Objective-C

#GoLang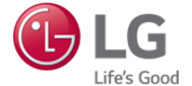 HOT

SECURITY ENGINEER - Up to 20M Relocation Package - Fresher & Experienced levels
LG VS DCV (LG Vehicle Component Solutions Development Center Vietnam)
Quận Liên Chiểu, Đà Nẵng
Phần Mềm
LG Vehicle Component Solutions Development Center Vietnam (LG VS DCV) is a unit of LG Electronics Vietnam. Established in May 2016, LG VS DCV is cur...
Attractive and competitive salary package
Up-to 16 MONTHS' remuneration package / year
Up-to 20,000,000 VND relocation package
6 hours ago

SECURITY ANALYST AND TECHNICIAN
OPSWAT
Quận 3, Hồ Chí Minh
Phần Mềm
The Position The Security Analyst will play a vital role in the day-to-day operations and project planning related to security and privacy compliance...
6 hours ago
Job suggestions