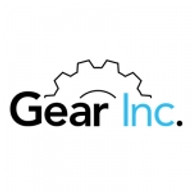 VFX/ Game FX Artists (All levels)
2 weeks ago
Apply Now
Apply Without CV
Description
We're looking for several FX artists to join our team in Hanoi and Danang, Vietnam and push our visual effect to the next level. You will work closely with the Art Director and other Lead Artists in creating cutting-edge visual effects for our mobile games in Unity.
You'll have the opportunity to work on top grossing games and fantastic licenses (WWE and other secret ones) and define and manage the effect work to create awesome interface animations and character effects.
Responsibilities
Ensure completion of interfaces, items and characters effects at the desired quality bar
Handle the whole animation/effect pipeline, from prototyping previews to final package in Unity
Work closely with artists, designers and programmers to ensure that effects are in line with the concept to enhance the overall game experience
Establish animation reference libraries and guidelines
Train and support junior FX artist
Requirements
Strong understanding of Animation theories and techniques.
Familiarity with Unity regarding the creation and implementation of VFX, from particle systems to animation and material setup
Fundamental art skills and aesthetic sense
Very good technical skills and understanding of the content creation pipeline Preferable Requirements (not compulsory)
Skill in one or more related disciplines – Game UI, storyboarding, 3D modeling and texturing
Required Application Materials:
Resume
Portfolio/demo (website, blog, online album, Dropbox, etc.) demonstrating your animation skills and aesthetic sense
Location

Quận Hai Bà Trưng, Quận Hải Châu
Level

Nhân viên
Year of Experience

All Levels
Benefits
Salary depending on experience and portfolio. 13th salary and additional bonus every year.
Flexible working hours, we work 40 hours per week (Monday-Friday).
We support relocation, work permit and resident card for foreign staff members
Annual health check and annual flu vaccination. Health Insurance package
Government social, medical and unemployment insurance for Vietnamese staff
Lunch offered and free drinks (coffee, tea, etc)
Paid leave (12 days/year). Standing desks if you like it, Modern hardware, No dress code, Company trip, Annual Family Day.
Training and career development opportunities.
Free English/ Vietnamese classes with native teachers
In-house classes: Kick-boxing, BJJ, Yoga, Zumba
Gym and Game room for everyone: We love board games, video games, VR, PS4, ping pong, football tables, and many more!
An open and honest culture where people are valued, treated fairly and trusted and empowered.
International, fun and professional working environment; attractive salary and benefits,
More jobs at Gear Inc.
Quận Hai Bà Trưng, Hà Nội
Giải trí/ Game, Dịch vụ IT
Quận Hai Bà Trưng, Hà Nội
Giải trí/ Game, Dịch vụ IT