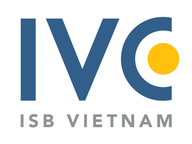 ISB Vietnam
ISB Vietnam Company Limited was established in 2003 with 100% investment of ISB Japan Group
Team Leader (US/ EU projects | Very attractive salary)
2 days ago
Apply Now
Apply Without CV
Job Responsibilities
Build the team to work for projects from US/ EU market
Report project status and problem accurately and timely to higher level
Report project progress, issues, technical solution etc. to higher level
Support team members on technologies, provide solution decisions
Review all project documentation
Communicate, clarify, verify project scope, and requirement
Provide software proposal, estimation base on project requirement
Assign tasks to resources efficiently
Communicate, provide the solution for solving problem to customer
Adhere to strict delivery schedule with high quality
Coach and train team members in all aspects of operation: professional/ technical works, working processes
Review performances for individual team members and whole the team, give suggestion for improvement
Job Requirements
EDUCATION
Graduated from College/ University specialized in Information Technology, or equivalent emphasis.
EXPERIENCES
Excellent understanding of the programing skills for Mobile or Web Application Development
At least 5 years' experience in total and 3 years' experience in team management, especially work for the US/ EU projects
Able to understand the requirement and design/architecture of the solution
Require management skill in small/medium teams
Experience in playing the Agile or/ and Scrum Master role for at least one year for a software development team that was diligently applying Scrum or/ and principles, practices, and theory
Good knowledge of Agile/ Scrum techniques and artifacts.
Extensive experience in project planning, project tracking, requirement management, risk management and communications management
Extensive experiences in requirement capturing and analysis, and an ability to learn quickly
Experience in effort/risk/duration estimation is required
Strong quality and client orientation
Knowledge of object oriented analysis and design
Good understanding at software development processes.
LANGUAGE SKILLS
Kindly submit your detailed CV in English (pdf format) for our reference.
Location

Quận Tân Bình, Hồ Chí Minh
Benefits
Competitive salary and benefits including Premium Healthcare package insurance
13th month salary, Performance bonus
16 days annual leave
Comprehensive Training Courses (Languages, Technical and Soft-skill)
Language Certificate allowance (TOIEC and Japanese)
Birthday and Lunar New Year gifts
Lunch and bus/ parking allowance
Fun team activities and outings
Sponsored happy hour and sport clubs
Comfortable work space and friendly colleagues
Working time: Monday - Friday (08:00-17:00)