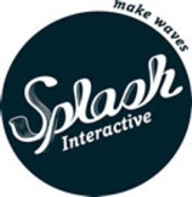 (HCM) Senior Front-end Developer
3 months ago
Apply Now
Apply Without CV
Job Description
As Senior Markup Developer you will join an experienced team and be tasked with developing/self-learning.
The key ambitions for the role/team will be as follows:
Achieve certification as AEM/Drupal/Kentico/Sitecore certified frontend developer.
Maintain high quality HTML/CSS code and issue free deployments
Ensure accurate estimation of HTML/CSS development effort
Ensure timely delivery of HTML/CSS projects and support
Pursue self-initiated learning upon agreement of related KPI with manager (English, other programing language or CMS as your choice, ...)
Job Responsibilities
Develop websites and web applications for cross browsers on cross platforms
Participate in all phases of the development life-cycle
Write well-structured, efficient, clean and testable source code
Assists in technical scoping and quotes during the pitch process
Keeps project manager well informed of status of development effort.
Resolve and/or escalates issues in a timely fashion
Train/mentor developers in your team as required
Job Requirements
5+ years' experience working in Software Development
Solid experience with HTML and CSS (we prefer SASS/SCSS)
Experience with design patterns, software development best practices (agile preferred) and versions control platforms
Excellent in problem-solving and analytical skills.
English communication skills (both verbal & written), especially in the global software development environment.
· Nice to have:
Experience with any CMS such as Drupal, Sitecore or AEM …
Experience with Banner Animation (Google Web Designer or CSS Animation)
Experience with AMP
Location

Quận 3, Hồ Chí Minh
Level

Nhân viên
Year of Experience

5 năm
Benefits
13th month salary benefits
14th & 15th month salaries Depend on the performances of the business and of the Employee
Extended health care include family
Free in-house entertainment facilities (football), coffee and snack (instant noodles, cookies, candies…)
Company pay for certification
Being trained, practiced and improved in not only technical knowledge, but also experience on team leader and project management.
Company trip abroad
Nice and friendly working environment.
Competitive salary (based on qualifications and experience)