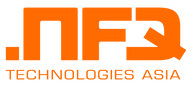 NFQ Asia
True entrepreneurs by heart. Nerds. Coders. Experienced, Successful.
Senior QC Engineer
2 days ago
Job Description
It is not just about coding, but also about building products.
You will be joining an awesome startup team to build cool applications that serve millions of users, from idea to production and develop API/ Integration using PHP/Javascript/Java stack.
As our customers are typically ambitious foreign startups, you will have a chance to improve your English, learn about startup culture and product mindset along the way. If you want to make a great impact on the world, this is your chance now.
Experience full lifecycle customer projects with Agile methods.
Job Responsibilities
Test functionality for each release and communicate issues found to the development team.
Identify bugs, prioritize and track issues, and report test results to project/product managers.
Identify problems in a production environment and elevate issues as necessary.
Monitor releases as well as playing an active role in researching post-release issues.
Write and/or update test plans and test cases; execute tests for mobile releases.
Job Requirements
Several years of experience testing mobile apps (iOS & Android)
Automation experience with frameworks like Appium, Selenium Web driver, etc.
Knowledge of web services/API a plus.
Experience in programming languages like Python or Java.
Experience with various software testing strategies and approaches (e.g., parallel testing, regression testing);
Good understanding of Quality Control and Quality Assurance concepts.
Good English skills, both speaking and writing, additional German skills are a plus
Location

Quận 1, Hồ Chí Minh - Quận Hải Châu, Đà Nẵng
Level

Nhân viên
Year of Experience

3 năm
Benefits
Laptop is provided.
A fun & dynamic environment and freedom to be creative.
Rock in open-mind, kind & humble band.
Modern office with the flexible relaxing zone.
Company trip, team building & other community Tech activities.
Year-end bonus.
Performance review 2 times/ year.
Extra Medical Insurance.
15 days annual leaves, working Monday – Friday.
Honest we only tell the truth (upfront).
Transparent we share information adequately, and openly.
Open-minded we approach things with candid attitude.
Respect we treat everyone with the same kindness
Empathy sharing feelings matters.
More jobs at NFQ Asia
Quận Hải Châu, Đà Nẵng
Dịch vụ
Quận Hải Châu, Đà Nẵng
Dịch vụ