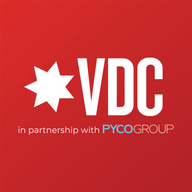 Senior QA Automation Engineer (Tester)
10 hours ago
Apply Now
Apply Without CV
Job Description
We are seeking an experienced integration tester with IDAM experience to facilitate integration testing of Sailpoint IQ Identity Services (specifically Identity - Joiner, Mover, Leaver, Service Account Management, Role/Entitlements, Privileged Access Management - inc. Secrets Management, Segregation of Duties and application connectors). This role would also represent on behalf of the IDAM Test Lead (in a delegated capacity) if/as required.
Job Responsibilities
This role would work with applicable SIE Manager, Test managers, Product Owners and Project Managers to prioritize and sequence the delivery of key IAM initiatives/ services, including where required, liaising with other delivery teams (outside of IAM), to ensure a clear sequencing/testing of project features.
The role will maintain/ oversight a consistent delivery cadence and operating rhythm (defect management, triage, resolution) across the initiatives that are tasked. It will deliver in collaboration with project squad, Security Architecture and Strategy, broader road maps for applicable IAM services.
Define Functional & Non Functional Requirements:
Performance & Scalability

Reliability, Availability, Maintainability

Implement the Testing strategy which was described during the Requirement Analysis phase.

Execute performance testing

Documenting Test results in form of TSR and getting Stakeholders buy-in

Setting up Automation Test framework

Drive an Automation first approach for Unit, System and Integrated System testing across the development team, and contribute to platform integration and performance tests to play a key role in driving product quality to keep users satisfied.
Job Requirements
At least 3 years of automation experience in API testing.

Experience with Java and any other programming languages (C#, Python, Javascript)

Expert in Selenium Webdriver based automation (or other similar testing frameworks)

Strong English communication skills (both verbal & written), especially in the global software development environment

DevOps: Able to operate in a Cloud, CI/CD environment

Good ability in troubleshooting and consult the development team to fix the issues
Location

Quận Tân Bình, Hồ Chí Minh
Level

Nhân viên
Year of Experience

3 năm
Benefits
Very competitive remuneration package
Generous private family healthcare for yourself and two family members
A solid team behind you - great people who love what they do
The pleasant, enthusiastic, international work environment
Opportunity for traveling & training in Australia
A brand new & state of the art Agile office
Latest technologies, flexible working hours
A promising training and career path
Fun team activities & outing
English learning with native English teachers
More jobs at VDC IN-PARTNERSHIP-WITH PYCOGROUP
Quận Tân Bình, Hồ Chí Minh
Phần Mềm, Fintech
Quận Tân Bình, Hồ Chí Minh
Phần Mềm, Fintech