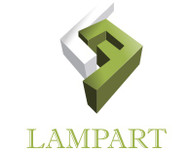 Senior Mobile Apps Developer (iOS, Android)
5 days ago
Apply Now
Apply Without CV
Job Responsibilities
Tham gia vào dự án phát triển và nâng cấp phần mềm của công ty và khách hàng.

Tìm hiểu, phát triển và ứng dụng công nghệ mới vào sản phẩm.

Thực hiện các công việc liên quan khác theo yêu cầu của công ty.
Job Requirements
2 năm kinh nghiệm phát triển ứng dụng di động ở vị trí Senior.

Nắm vững kiến thức về mobile iOS.

Thành thạo ít nhất 1 ngôn ngữ native cho hệ điều hành iOS và Android (Swift, Object C, Java, Kotlin).

Đã từng phát triển ứng dụng mobile bằng cross platform frameworks.

Có hiểu biết về mobile UX.

Đã phát hành ít nhất 1 ứng dụng trên App Store và Play Store.
Yêu cầu khác:
Tích cực, chủ động chia sẻ ý kiến, suy nghĩ của bản thân

Kỹ năng làm việc và quản lý nhóm và giao tiếp tốt.

Quản lý tốt thời gian dự án.

Khả năng giải quyết vấn đề và tạo động lực trong team
Và là một lợi thế nếu bạn:
Từng làm việc tại môi trường Nhật Bản là một điểm cộng.

Kỹ năng tạo & tổng hợp báo cáo tốt.

Kỹ năng tiếp cận và học hỏi công nghệ mới nhanh chóng

Kiên trì, không từ bỏ khi gặp khó khăn – "Không gì là không thể"
Location

Quận 3, Hồ Chí Minh
Level

Nhân viên, Trưởng Nhóm
Year of Experience

2 năm
Benefits
With Covid-19 pandemic, Lampart will pay full salary during the time employees are isolated at home or in health facilities, in addition, Lampart always have flexible policies in this period to ensure the health of the employees.
Working hour: 8:00 AM ~ 5:00 PM from Monday to Friday
Company trip & Health care check-up: once a year
Performance bonus: twice a year
Salary reviewing: at least once/ year
Industrial accident insurance
Extra bonus at wedding (5,000,000 VND), having baby (2,000,000 VND), ….gifts at Lunar new year, mid-autumn festival
Signing Indefinite contract: +1 day leave/year
Women leave: 0.5 day/month
Team building
Halloween Party, Christmas Party, Year-end Party, Birthday Party every month, …. and outdoor activities: 3.4 times/year
Sport Activities: Soccer, Badminton,…