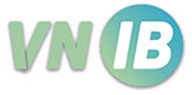 Senior/Leader QC Engineer
1 month ago
Apply Now
Apply Without CV
Job Description
VNIB Tech was established in 2016 with 100% capital coming from Korea, specializing in developing Software Mobile (iOS, Android), Website Platform, and Testing. We are seeking a Senior QC Engineer that has years of experience in QA/QC and team management fields as follow:
Job Responsibilities
Make the test cases based on specifications.
Run regression and smoke testing.
Assurance for product quality by performing testing according to test plans.
Report bugs in details to the bug tracking system.
Qualify the bug's severity and priority rating.
Work closely with the developers.
Designing, documenting, and maintaining the test's scenarios and documents required to complete assigned testing tasks.
Report the daily progress and status regarding overall testing.
Providing constructive feedback to other team members regarding the quality of their work (clear project requirements, feature specifications, code, etc.)
Improve and update existing test cases to increase efficiency and reliability.
Manage the QC team.
Communicate with the team of headquarters.
Job Requirements
Lead QC team (5-7 testers) and communicate smoothly with remote QC colleagues in headquarter (Korea).
At least 3 years of working experience and 1+ years playing the role of a team leader.
Have experience with performance testing.
Have experience in managing and testing on Linux OS.
Be able to perform effectively and independently and mentor others.
Good knowledge of software development life circle and software testing process.
Strong knowledge in testing skills ( write and execute test cases, open and verify the bugs, etc.).
Strong experience in testing web-based and mobile applications.
Have experience in various type of testing techniques and designing test cases.
Experience in creating and implementing strategic test cases and detail test plans.
Be able to provide the estimation for assigned tasks.
Knowledge of bug tracking tools such as Redmine, JIRA, etc.
Good at reading and writing in English.
Can communicate in English (basic).
If you are a great QC leader, we always welcome you to our super team:
Able to perform effectively and independently.
Able to participate in defining/tailoring testing process which can be applied for the QC team in order to improve the product quality.
Kindly submit your detailed CV in English (pdf format) for our reference.
Location

Quận Tân Bình, Hồ Chí Minh
Level

Nhân viên, Trưởng nhóm
Year of Experience

3 năm
Benefits
Salary and bonus based on performance and experience
13th month salary
Insurances base on your real salary
Annual travel
Salary review once a year
Comfortable working environment and funny colleagues
A half year bonus
Working time: from Monday to Friday, from 8:30 - 12:00; from 13:00 - 17:30
A half-year bonus (40-50% current salary base on the personnel's performance).
Probation time (2 months) with full salary.
More jobs at VNIB TECH Co. Ltd