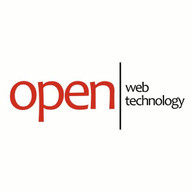 Senior Java Developer
5 days ago
Apply Now
Apply Without CV
Job Description
To support our growth, Open Web Technology (NovaHub) has an immediate opening for a Senior Java Developer based in Danang, Vietnam. You will have the chance to join the technical team of our remote partner, pair programming, and onsite development. Our project development process follows the Scrum methodology.
Job Responsibilities
Roles and responsibilities will be discussed in the interview.
Job Requirements
Technical skills:
Minimum 3 years' experience in Software Development in overall, and specifically at least 2 years' experience with Spring Framework
Java core proficiency is expected and of course, should already be satisfied by experience criteria
Good at logical thinking, fluent in algorithmic programming
Fluent with OOP, design pattern and have practical experience with work-related projects
Ability to work independently as well as good team player, maintain good performance under high pressure
You know and can work with HTML/CSS/Jquery basic if needed
Cultural fit:
Strong team spirit, transparent communication, and self-management
Quest for constant learning (new technologies)
Passion for Digital Technologies
Personal requirements:
Ability to work for and in a team
Autonomous worker, able to work independently
Flexibility and motivation, the quest for constant learning
Excellent problem solving and debugging skill
Location

Quận Hải Châu, Đà Nẵng
Level

Nhân viên
Year of Experience

3 năm
Benefits
Work directly/ pair programming with the oversea team daily
We say NO to OT
Provided Macbook to work
Provide English class in-office time for those who are not so self-confident with their English skills
Additional healthcare insurance and annual health check-up
15+ days of annual leaves. Up to 20 days for the Senior position. There are also 3 wellness day and 2 Illness day
Light beverage and food are available all the time in the office
Performance review once a year
Outdoor activities with company support: Sports clubs, team building, happy hour party, birthday, company trip, year-end party, etc
Working from Monday to Friday