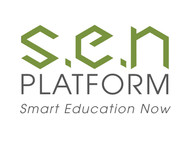 Senior Java Developer (Team Lead)
3 days ago
Apply Now
Apply Without CV
Job Description
You are a Senior Java Developer and you want to find a "career", not a "job"
SEN Techs team warmly welcomes you to implement great Edtech projects for over 400.000 parents & students in the US and Vietnam. Joining SEN TECHS with fun team, unlimited joy and great opportunity to:
Cooperate with top managers and founders of international Schools in Vietnam as well as top-ranked Publishers in the US

Leverage the quality of Education & Training services in Vietnam

Comprehensive development for you to confidently build a perfect career.
Job Responsibilities
Design features, Coding, debug, develop apps and functions of products

Responsible for packaging products to ensure the quality meet requirements, support and handle technical issues from customers

Support CTO in maintaining, improving products and supporting customers

Management developer team and testers.
Job Requirements
3+ years of experience with back-end Spring Framework Java, AWS and Google Cloud

Experience and knowledge in Javascript (JQuerry) AngularJS, HTML5, CSS, Twitter, Bootstrap 3

Excellent analytical, problem solving, and time management skills, make sure work schedule and reputation with foreign partners

Experience management for a team of 3-5 developers

Graduated in Computer Science/ Math... or related majors

Good English is advantage

Experience in educational products

Fun, sociable, committed
Location

Quận 7, Hồ Chí Minh
Level

Trưởng nhóm
Year of Experience

3 năm
Benefits
Super competitive salary
Working with IT experts, projects with foreign partners
Oversea training opportunities
Joining start-up training
Friendly, funny working environment
Experience the online training technology in the US and Vietnam
Mon - Fri