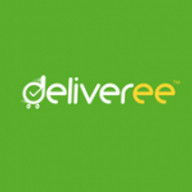 DevOps Engineer (AWS)
2 days ago
Apply Now
Apply Without CV
Job Responsibilities
Participate in building CI/CD, site reliability, and cloud infrastructure best practices
Maintain and monitor AWS and other cloud and internal platforms.
Automate the maintenance of highly scalable, fault-tolerant platform solutions
Act as an escalation point to assist engineers with debugging infrastructure and automation issues
Ensure that sufficient monitoring and alerting is in place to help the broader engineering team be more proactive at production support
Help develop system and platform scaling plans
Be an integral part to work with software engineering teams to ensure system integrity
Maintain and update live SaaS systems with 99.99% client uptime SLA's
Work with the broader engineering team to maintain 24x7x365 support
Job Requirements
At least 2 years experience AWS and other cloud platforms
Have working experience with Container and Container Management frameworks. (e.g. Docker, AWS ECS)
Have an understanding of the key aspects of cloud infrastructure (security, scale, cost, etc.)
Strong experience with Dockers Jenkins
Experience setup and configuration of Logging and Monitoring tools
Experience reading, analyzing, and absorbing AWS white papers, architectural documents, and technical briefs.
Hands- on experience with monitoring tools, intrusion detection mechanisms, and vulnerability assessment tools and practices.
Highly skilled in at least one programming language (Python, C#, Java, Ruby, Javascript, ...)
Experience with Linux/UNIX systems
Nice to have:
Familiar with a wide variety of cloud services and open-source technologies is preferred.
Experience with service-oriented architecture and/or microservices is a plus
Have a startup personality and enjoy working as part of a team: smart, ethical, friendly, hard-working, and productive
Good communication spoken and written English
Location

Quận Tân Bình, Hồ Chí Minh
Level

Nhân viên
Year of Experience

2 năm
Benefits
15 Days Paid Annual Leave
Attractive Healthcare Insurance Package
13th Month Salary
Free high quality office lunch buffet or restaurant menu.
All Day Free Snack
Every Friday Special Snack & Beers
Sponsorship for 6 or 12 months Gym (2 floors above) to stay healthy and in shape!
Monthly Mobile Data Allowance
Cool Entertainment Area (Guitar, Video Games, ...)
More jobs at CÔNG TY CỔ PHẦN DELIVEREE VIỆT NAM
Quận Tân Bình, Hồ Chí Minh
Logistics