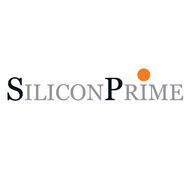 PROJECT MANAGER – Up to 2,000$ NET
2 weeks ago
Apply Now
Apply Without CV
Job Responsibilities
As a Project Manager, you will be involved in the project from the beginning and will define and validate the scope, ongoing requirements, functionality, and screen design. You will need to have the ability to translate these into written business and functional requirements.
Additional responsibilities of the Project Manager include:
Gather business and system requirements from client;

Assist client in defining requirements and suggest ideas;

Create and review business and functional requirements and design specifications to ensure full understanding of individual deliverables;

Work with the Project team (Developers, QA/ QC, and Management) to review and transfer requirements through the development life cycle;

Identify any potential quality issues per defined process and escalating potential quality issues immediately to management;

Ensure that validated deliverables meet functional and design specifications and requirements;

Submit daily/ weekly progress reports to clients and managements;

Support peers and clients through troubleshooting, analysis of results;

Build prototypes for demonstration and illustration purposes.
Job Requirements
Excellent English communication;

At least 5 years of experience in Project Manager role for enterprise software project both Web & Mobile;

BA in Information Technology, Computer Science, Business or similar majors;

Good presentation and documentation skills;

Open minded, customer focused, result-driven;

Good analytical and critical thinking;

Experience in Scrum (or other Agile methodologies).
Starting work after Tet is also acceptable.
Location

Quận Tân Bình, Hồ Chí Minh
Level

Trưởng phòng
Year of Experience

5 năm
Benefits
Project bonus and 13th salary
Work with Silicon Valley Startup team from Stanford, excellent people and challenging technical projects.
Onsite opportunity working in the U.S.
Be professional and be your own boss environment
Internal training and experience sharing
Game/sport activities
Seniority allowance
Accident & healthcare 24/24 for employee and relatives
Personal care: birthday, wedding, child-birth, women day, children day...
Team building, company trip, annual health check, monthly party.
FREE coffee, snacks, parking fee, no dress code required.
Have flexible working time from Monday to Friday, work from home.
And a whole lot more!