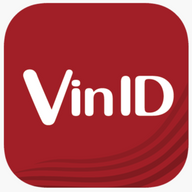 Product Owner
1 month ago
Apply Now
Apply Without CV
Job Description
We are seeking a highly analytical and self-motivated Product Owner to work with a team to deliver high level consulting services for the whole VinID.
The PO is responsible for working with customers (internal and external) to develop solutions to challenging business problems and opportunities. The PO works with the customer to fully flesh out ideas, helping them to understand key business integration points as well as any tradeoffs that may exist. The PO works to translate the customers requirements into Agile story form for implementation by our development team. Finally, the PO acts as a subject matter expert throughout a project to ensure that any questions from the technical or customer teams are answered in a timely fashion.
Job Responsibilities
Gather data from client environments through a combination of observational assessments, process mapping, stakeholder interviews and contextual data sources

Translate complex data and analysis into an easily understood format so it is suitable across diverse groups with varying abilities.

Critically evaluate information gathered from multiple sources to reconcile conflicts and get to a truthful understanding.

Present findings through BI dashboards and in presentations to senior stakeholders both within Conduent and the client

Identification of actionable intelligence from the data gathered during customer interactions.

Working with data engineering teams to identify data sources, and their relationship to the wider customer journey

On-site human intelligence insight gathering and assessment of policy and process in client environments

Ensuring the right data is available in all decision making, presented in an easily consumable way

Presenting finding to clients and internal stakeholders through dashboards, demonstrating a strong understanding of the clients customer journey
Job Requirements
3+ years of related experience is required.

Bachelor Degree minimum

Ability to present to senior stakeholders in a confident way

Demonstrated ability to structure complex problems, derive insights from data, and communicate with diverse teams.

Experience with business processes across multiple data domains in a services based company

Demonstrated ability to have successfully completed multiple, complex technical projects

Demonstrates a rational and organized approach to the tasks undertaken and an awareness of the need to achieve quality.

Strong written communication skills. Is effective and persuasive in both written and oral communication.

Time management and multitasking skills to effectively meet deadlines under time-to-market pressure
Location

Quận Hai Bà Trưng, Hà Nội - Quận 4, Hồ Chí Minh
Level

Nhân viên
Year of Experience

3 năm
Benefits
Attractive compensation package
13th salary and target incentive (up to 1,5 month salary), rewards for achievements, initiatives and good deeds
Performance review 2 times/ year
Annual leave: 15 – 20 working days/year and Other leaves/public holidays in accordance with the Labor Law of Vietnam
Periodic medical checkup, Health/Social Insurances & Bao Viet Insurance
Benefits for employees using services at VinID, Vinmec, Vinpearl,Golf, Safari, Vinmart and Vinschool…
Agile working environment, no dresscode (it's your choice to be confident and comfortable)
Training courses: The Company will provide customized training courses according to business needs, Udemy, Coursera, Linkedin Learning are available upon your request
Team building, staff retreats and summer camp for excellent employees' children
Gym area, football club, running club,..