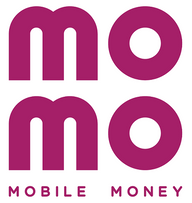 MOMO
Ví Điện Tử MoMo - Siêu Ứng Dụng Thanh Toán số 1 Việt Nam
Product Owner (Executive/Senior)
1 day ago
Apply Now
Apply Without CV
Job Responsibilities
Work closely with stakeholders to gain a deep understanding of customer experience.
Translate product strategy into detailed requirements and prototypes.
Scope and prioritize activities based on business and customer impact.
Work closely with Scrum Master and developer teams to deliver with quick time-to-market and optimal resources.
Perform analysis on newly released features using usage metrics.
Job Requirements
Minimum 2 years work experience as a product owner in a technology product company.
Practical experience with UI & UX and working with technical & functional specification of system.
Demonstrated knowledge of working in an agile software development environment.
Excellent interpersonal skills and ability to work collaboratively.
Location

Quận 7, Hồ Chí Minh
Level

Nhân viên
Year of Experience

2 năm
Benefits
100% salary in probation, KPIs salary (plus 1-4 payment)
Other benefits as per stated in Vietnamese Labor Law
Free parking and lunch allowance.
Social Insurance, plus Bao Viet Insurance
14 days annual leave
Salary review: 1 time/year based on employee
Extensive training from senior members, you will learn new things every day.
Professional and motivated team. Youthful and friendly colleagues.
Team Building activities: At least 2 times/year
Nice working place: Spacious, clean, high-end PCs
Working from Monday to Friday