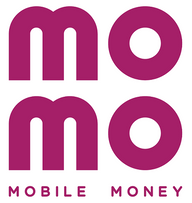 MOMO
Ví Điện Tử MoMo - Siêu Ứng Dụng Thanh Toán số 1 Việt Nam
Product Owner (Business Analyst, UX/UI)
3 days ago
Apply Now
Apply Without CV
Job Responsibilities
Identify user needs and market dynamics, and use these to inform the strategic direction.
Create simple, intuitive yet efficient user experiences (primarily mobile) that make customers smile by guiding designers.
Gather relevant data and conduct product s develop and manage project trackers, timelines, and lead cross functional groups to deliver on project objectives.
Communicate with cross-functional teams (Business Unit, IT) and work with go-to market stakeholders to launch features.
Launch new products and features, test their performance, measure features and iterate quickly.
Job Requirements
2-5 year experience on product executive position.
Good documentation and presentation skills.
Able to read and design in UML language, familiar with Use-cases diagram and Sequence Diagram.
Able to understand and design a Relation Entity Diagram.
Able to use data to make design decisions for revamping the experience of your product.
Technical knowledge is a plus.
Location

Quận 7, Hồ Chí Minh
Level

Nhân viên
Year of Experience

2 năm
Benefits
100% salary in probation, KPIs salary (plus 1-4 payment)
Other benefits as per stated in Vietnamese Labor Law
Free parking and lunch allowance.
Social Insurance, plus Bao Viet Insurance
14 days annual leave
Salary review: 1 time/year based on employee
Extensive training from senior members, you will learn new things every day.
Professional and motivated team. Youthful and friendly colleagues.
Team Building activities: At least 2 times/year
Nice working place: Spacious, clean, high-end PCs
Working from Monday to Friday