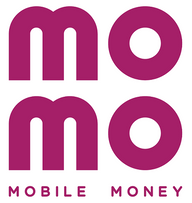 MOMO
Ví Điện Tử MoMo - Siêu Ứng Dụng Thanh Toán số 1 Việt Nam
Operation System Engineer
13 minutes ago
Apply Now
Apply Without CV
Job Description
Đảm nhiệm vai trò theo dõi hệ thống cơ sở dữ liệu, số liệu liên quan đến giao dịch, người dùng và hỗ trợ giải quyết các yêu cầu liên quan đến dịch vụ hoặc xử lý sự cố của hệ thống kỹ thuật MoMo.
Job Responsibilities
Giám sát hoạt động và vận hành hệ thống công nghệ thông tin bao gồm: Hệ thống ứng dụng Backend, Máy chủ, Database, Mạng…
Xử lý các sự cố theo quy trình, quy định
Báo cáo hoạt động của hệ thống theo định kỳ
Tham gia hỗ trợ các dự án liên quan đến hệ thống hạ tầng mạng, Máy chủ, Database…
Các công việc khác theo sự phân công của Quản lý trực tiếp.
Job Requirements
Tốt nghiệp chuyên ngành CNTT hoặc Viễn thông.
Có kiến thức cơ bản về Networking liên quan đến Routing, Switching.
Có kinh nghiệm vị trí NOC từ 6 tháng trở lên.
Có kinh nghiệm monitor system.
Có kinh nghiệm về hệ điều hành: Linux, Window.
Location

Quận 7, Hồ Chí Minh
Level

Nhân viên
Year of Experience

06 tháng
Benefits
100% salary in probation, KPIs salary (plus 1-4 payment)
Other benefits as per stated in Vietnamese Labor Law
Free parking and lunch allowance.
Social Insurance, plus Bao Viet Insurance
14 days annual leave
Salary review: 1 time/year based on employee
Extensive training from senior members, you will learn new things every day.
Professional and motivated team. Youthful and friendly colleagues.
Team Building activities: At least 2 times/year
Nice working place: Spacious, clean, high-end PCs
Working from Monday to Friday
More jobs at MOMO
Quận 7, Hồ Chí Minh
Fintech
Quận 7, Hồ Chí Minh
Fintech