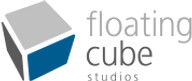 .NET Engineer Up to $1,500
4 days ago
Apply Now
Apply Without CV
Job Responsibilities
Analyze, design, code, test, document and implement new applications or enhancements to

existing systems

Assess the impact of change requests, and develop solutions and mitigation strategies

Apply project design, system developments and maintenance methodologies

Interpret business requirements and provide systems/technical documentation

High team spirit; share knowledge and information with the team and assist others in the

priorities team meeting

Work as a team player to provide ongoing production support to our customers.

Investigate production issues, locate the root cause, and apply the appropriate fixes or

change requests and documentation etc.

Ability to develop mobile apps on multiple platforms
Job Requirements
Experience in ​.NET​ development in C#

Experience with API integration through web services

Must be able to work independently and produce elegant, easily maintainable code

A commitment to quality and a thorough approach to work

Good teamwork and reliability

Enthusiastic, "can do" attitude and always striving to develop both personally and

professionally

Basic English communication (Reading and Writing)
Nice to have:
Scrum/ Agile Development Experience is plus

iOS/ Android development knowledge is a plus

Experience with code review and GIT is plus

Positive mind (enjoy working with colleagues)

Experience with OOP programming languages is a plus
Location

Quận 4, Hồ Chí Minh
Level

Nhân viên
Year of Experience

All Levels
Benefits
Salary review twice a year
13th month salary
Social + Health + Unemployment insurance on full gross salary
Full private medical insurance (up to 500,000,000 VND inpatient coverage, and up to 20,000,000 VND outpatient coverage) from Liberty Insurance Ltd, in addition to the mandatory government public insurance.
We work towards building a global working culture - we do yearly rotations to Singapore (we'll fly you to Singapore where you will work with our business clients)
A working environment that encourages code quality, testing, and continuous investment in our team
Mon - Fri
Always learn and apply new things.
Chance to work with people across continents Singapore, India
We have a global working culture, with yearly rotations overseas. We'll fly you to Singapore or other countries where you will work with real EPOS business clients to understand their requirements and needs.
Chance to improve English skills.
Friendly environment, flexible working hours.
The company supports MAC BOOK PRO for working.
Professional working space at office building: Coffee is served every day, Microwave oven and refrigerator serving lunch in the office
Having monthly retro either in the office or outside with foods
More jobs at Floating Cube Studios
Quận 4, Hồ Chí Minh
Phần Mềm