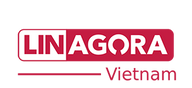 Mobile Developer (iOS, Flutter, Android)
19 hours ago
Apply Now
Apply Without CV
Job Description
You'll develop from scratch the mobile application of the OpenPaaS (https://open-paas.org/) platform.
a Drive application, giving users the ability to have their LinShare (https://linshare.org) files on their mobile devices
a Chat application, linked to the Twake, to allow people to keep chatting on their mobiles
Job Responsibilities
Participate in product design, offer new ideas
Collaborate with product and business teams to define our product that is suitable for the market
Design and implement a mobile application for iOS using Swift or Android using Java or Kotlin.
Work in the team, using AGILE methodologies, to deliver software on time
Collaborate with other team members to ensure our team maintain high standards
Support international teams in developing products to meet the requirements.
Keep up to date on the latest industry trends in the mobile technologies
Coaching the member in the team and attend to interview process to scan technical part
Job Requirements
Bachelor's degree in information technology, or related field
Proficient with Flutter/ Swift/ Java/ Kotlin
Familiarity with RESTful APIs to connect applications to back-end services
Knowledge of other web technologies and UI/UX standards
Understanding of iOS/Android's design principles and interface guidelines
Proficient understanding of code versioning tools
Familiarity with cloud message APIs and push notifications
Has knowledge about other cross-platform development: Flutter, ReactNative is a PLUS
Back-end web services knowledge
Unit tests, automation, and code reviews
Willingness to learn new technology
Strong OO design and programming skills
Complex solving problem
Location

Quận Ba Đình, Hà Nội
Level

Nhân viên
Year of Experience

2 năm
Benefits
Work in a multinational team with highly skilled people for international projects.
Correct work-life balance.
Annual company trip, exciting team-building activities.
Lunch allowance, 13th-month salary, competitive salary.
Annual health checkups and other benefits based on labor law.
Participate in Open Source communities and conferences in Vietnam.
Modern working space, free coffee.
Working time: 5 days/week, from Monday to Friday.
More jobs at LINAGORA VIETNAM