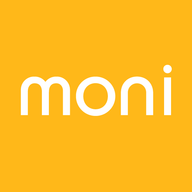 Magento TEAM LEADER
1 day ago
Apply Now
Apply Without CV
Job Description
This Magento Team Leader job description includes the list of most important Magento Team Leader duties and responsibilities
Overview
We are looking to hire a talented Magento Team Leader to build a professional Magento team.
If you are passionate about technology, constantly seeking to learn and improve skillset, then you are the type of person we are looking for!
Job Responsibilities
Analyze the functional specification document, understand the requirements and draft

the development plan.

Ensure that the team complete development tasks following the coding standards.

Continue to build development standards such as code standard, code comments etc.

and develop & improve working procedures & work flows.

Guide the developer to finish coding following high standard starting from requirement

understanding, technical solution design, project management & execution, code

review and unit testing etc. Act as a core developer when needed.

Write technical documentation including technical solution design, system architecture

and others.

Design database structure, code algorithms, application cached, apply good

knowledge in high concurrency and high performance processing solution.

Design, build and troubleshoot robust, scalable and secure product features in PHP or

Java.

Strive to implement minimal to zero-downtime production code pushes.

Assist in the architectural vision and development roadmap for our systems.

Follow and inform about industry trends and emerging technologies.

Innovate product architecture while maintaining integrity of existing products and

observing maintenance constraints

Encourage learning, sharing and innovation in the development team
Job Requirements
5+ years of software and product development experience with at least 2 year in a

comparable technical leadership function.

Strong experience in Magento is a must, experience in ERP/CRM/Data is a plus.

2+ years of team management experience.

Extensive experience in e-commerce website development.

Strong background in cloud-computing technologies (e.g., AWS, storage, Load

balancing, caching and others).

Demonstrate ability to drive product architectures and innovation from incubation to

product.

Familiar with agile execution methodologies and strong experience in leading scrum

team.

Strong communication skills, verbal and written in English.
Location

Quận Tân Bình, Hồ Chí Minh
Level

Trưởng nhóm
Year of Experience

5 năm
Benefits
Performance bonus
12 Days annual leave / year + 1 day every year (max. 15 days)
Attractive compensation package
PC/Laptop provided
Five-day work
Social Insurance