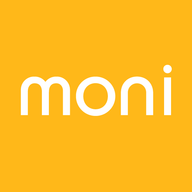 Magento Back-end Developer
1 day ago
Apply Now
Apply Without CV
Job Description
This Magento Back-end Developer job description includes the list of most important Magento Back-end Developer duties and responsibilities
Overview
We are looking to hire a skilled Magento Developer to build and maintain eCommerce websites for our clients
If you are passionate about technology, constantly seeking to learn and improve skillset, then you are the type of person we are looking for!
Job Responsibilities
Develop Magento eCommerce and CMS solutions for enterprise level websites with

high revenue and traffic performance; these are businesses serious about getting the

most out of their online investments.

Customize and deploy Magento extensions and themes.

Maintain a working knowledge of Magento including the newest versions, update

patches, vulnerabilities, and upgrades.

Coordinate daily with Project Management team based in the HK, Singapore

Develop and write documentation on current and future configurations, processes,

and procedures.

Provide insight and guidance on ways we can enhance website functionality and

increase conversions.

Determine operational feasibility of project scopes by analysis, problem definition,

requirements, solution development, and proposed solutions.

Work with an experienced development team with over 60 Magento certified

members.

Continue growing into a top-tier developer with ongoing training in Magento 2.

Test software and implementations to ensure correct coding without bugs.

Be responsible for assignments in the software development lifecycle, maintaining a

schedule and prioritizing project needs.
Job Requirements
A minimum of two years of experience with working with the Magento back-end.

Experience in Magento 2.1+ is needed, with certifications from Magento preferred.

Working knowledge of OOP, and PHP needed.

Ability to follow Magento and best coding practices

Advanced English language proficiency preferred.

Possess a thirst to learn new technical knowledge and grow.
Location

Quận Tân Bình, Hồ Chí Minh
Level

Nhân viên
Year of Experience

2 năm
Benefits
Performance bonus
12 Days annual leave / year + 1 day every year (max. 15 days)
Attractive compensation package
PC/Laptop provided
Five-day work
Social Insurance
More jobs at Moni Media
Quận Tân Bình, Hồ Chí Minh
Thương mại điện tử/ Bán lẻ