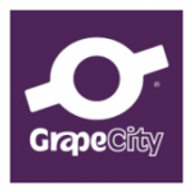 GrapeCity
Công ty đa quốc gia - Chính sách đãi ngộ tốt nhất
Junior/Senior Tester (.Net, C# ,QA)
2 weeks ago
Apply Now
Apply Without CV
Job Responsibilities
Review the product specification.

Understand product requirements completely.

Create and review testing specifications and test cases according to the schedule.

Execute testing tasks according to schedule and make sure of the quality of the product.

Track all the bugs and communicate issues to ensure their resolution before project release.

Create and review test scripts for automation test.
Job Requirements
Have at least 2 years' experience in testing

Have experience with data service tools, testing data service.

Have computer science or an equivalent degree.

Have experience in VB or C# programming languages on Microsoft Visual Studio.

Have knowledge about Web / Win form testing concepts.

Have experience in Automation Testing is a plus

Have experience in in writing SQL queries is a plus

Have experiences in Entity Framework Core is also a plus

Good at logical thinking and problem solving

Have a good knowledge about data structure and algorithm is a plus

Be able to learn new technologies quickly.

Honest, humble and hard working.

Ability to work well both independently and in a team.
Location

Quận Tây Hồ, Hà Nội
Level

Nhân viên
Year of Experience

2 năm
Benefits
Mức lương khởi điểm hấp dẫn, cạnh tranh, tương xứng với năng lực và kinh nghiệm;
Thưởng giữa năm và cuối năm;
Được hưởng Bảo hiểm xã hội, bảo hiểm y tế, bảo hiểm thất nghiệp theo pháp luật
Cơ hội làm việc trong môi trường trẻ, năng động, chuyên nghiệp, sáng tạo
Tăng lương hàng năm theo cống hiến và hiệu quả công việc;
Cơ hội làm việc với những kỹ sư nhiều kinh nghiệm;
Được ĐÀO TẠO trước khi bắt đầu công việc và trong quá trình làm việc theo từng dự án
Chế độ du lịch hàng năm và tham gia các hoạt động teambuidling, sự kiện công ty…thường niên. Được hỗ trợ kinh phí, địa điểm tham gia các câu lạc bộ yoga, bóng đá, bóng bàn…
Được hướng dẫn và đào tạo bởi các Leaders giỏi, có nhiều năm kinh nghiệm làm việc trong môi trường công ty Nhật;
Được tham gia học tiếng Anh miễn phí do các giảng viên Mỹ giảng dạy;
Được tham gia các khóa kỹ năng sống.
Làm việc 8h/ngày, nghỉ thứ 7 và CN. Giờ làm việc linh hoạt. Rất ít khi phải làm việc OT