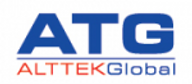 JUNIOR/SENIOR SOFTWARE DEVELOPER
20 hours ago
Apply Now
Apply Without CV
Job Description
We are looking for a Developer with high technical acumen and a ferocity for creating innovative software/solutions. Working closely with our technical and design leads.
Job Responsibilities
Design and build high performance, scalable and testable components for our payment and e-banking platform
For senior level, we expect the ability to lead the development of new features, delivering to our standard, on time
Provide material feedback to junior team members
Investigate cutting edge technologies to improve site reliability, developer experience, customer experience, and raw performance
Job Requirements
BS/MS in Computer Science or related technical discipline.
For senior-level, you should be at least 4+ years of experience with high-traffic distributed systems and client-server architectures.
For junior-level, you should be at least 1 year of experience and solid computer science fundamentals (theory, data structures, algorithms, design patterns).
Experience with SQL and relational databases.
Experience of working with micro-services.
Experience of message broker tools, web services, AWS is a plus.
Location

Quận Phú Nhuận, Hồ Chí Minh
Level

Nhân viên
Year of Experience

1 năm
Benefits
Có cơ hội thăng tiến trong sự nghiệp
Môi trường làm việc theo tiêu chuẩn quốc tế
Văn hóa tin tưởng và trao quyền
Mức lương thỏa thuận, từ 10-15triệu vnđ (Gross) trở lên
Lương Tháng 13
Lương theo KPI
Tham gia BHXH theo Luật Lao động + BHSK Bảo Việt
Thẻ member tập GYM theo tháng
Du lịch
Thời gian làm việc: Từ thứ 2 đến thứ 6 | 8h-12h & 13h-18h
More jobs at ALTTEKGLOBAL - ATG CORPORATION
Quận Phú Nhuận, Hồ Chí Minh
Phần Mềm
Quận Phú Nhuận, Hồ Chí Minh
Phần Mềm