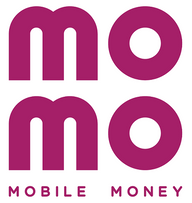 MOMO
Ví Điện Tử MoMo - Siêu Ứng Dụng Thanh Toán số 1 Việt Nam
Java Back-end Lead (J2EE)
1 week ago
Apply Now
Apply Without CV
Job Responsibilities
Developing and enhancement large scale systems using Java technologies: Merchant Solution, Payment Platform (Online/Offline), Online Store E-commerce Platform, Delivery Services. Contribute in all phases of the development lifecycle.
Write well designed, testable, efficient code.
Ensure designs are in compliance with specifications.
Identify bottlenecks and bugs, and devise solutions to these problems
Researching and developing new technologies, focus on mobile payments.
Communicate with other Divisions in support production issue and bug fixing.
Identify major areas of systems improvement and drive results, by being able to quickly translate new ideas into solid implementations
Lead in discussions with business teams regarding implementation and design of business processes
Provide leadership to the business in data quality analysis
Provide ad hoc support and advocacy to business subject specialists
Application support with a heavy emphasis on problem identification, diagnosis and resolution
Supporting line manager in the executive management.
Providing technical guide, proper instruction to low level members.
Other assignments from line manager.
Job Requirements
Degree in Computer Science with at least 5 years working experience in JAVA and J2EE (Servlets, JSPs, JSFs, JPA, JMS, Web Services...) related area;
Very strong at Java core, Object Oriented Programming and algorithm;
Experience in database (MS-SQL, Oracle, No-SQL…);
Experience in web server framework (Tomcat, JBoss, Netty…);
Experience in developing projects (+100.000 users) is prior;
Strong knowledge at SMS is prior;
Strong knowledge at HTML, Java Script, CSS, WebSocket… and technologies pertaining web.
Experience in leading a team of 7 - 10 members
Location

Quận 7, Hồ Chí Minh
Level

Nhân viên
Year of Experience

5 năm
Benefits
100% salary in probation, KPIs salary (plus 1-4 payment)
Other benefits as per stated in Vietnamese Labor Law
Free parking and lunch allowance.
Social Insurance, plus Bao Viet Insurance
14 days annual leave
Salary review: 1 time/year based on employee
Extensive training from senior members, you will learn new things every day.
Professional and motivated team. Youthful and friendly colleagues.
Team Building activities: At least 2 times/year
Nice working place: Spacious, clean, high-end PCs
Working from Monday to Friday