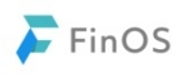 HEAD OF DATA SCIENCE
3 days ago
Apply Now
Apply Without CV
Job Description
FinOS is the definitive platform for financial services that powers digital financial products & services across Southeast Asia. We pave the way to provide financial support to the unbanked through simple, affordable and tech-enabled financial products & services.
FinOS' Data Science team works on some of the most challenging and fascinating problems in financial industry. We foster a culture where we enjoy raising the bar constantly for ourselves and others, and that strongly supports the freedom to explore and innovate. If you have a strong passion for data science and machine learning, excited to develop complex machine learning models and feel strongly about communicating effectively with product owners, come talk to us! 
Job Responsibilities
 Drive overall data strategy

Lead team of data scientist, data engineer and BI analyst to innovate data science products

according to market needs and build upon the current credit and lead scoring models

Lead partnership discussions to understand their data landscape and how we can best

leverage our partnership; manage these relationships and run successful pilots that lead to

Lead on data sharing negotiations and implementation

Work with product owners and business development team to define hypotheses, develop and

execute necessary tests, experiments, and analyses to prove or disprove them

Translate data speak to human speak by effectively conceptualizing analysis to team members

and business stakeholders

Drive adoption of data tools and dashboards and data driven decisions with emphasis on

product analytics

Developing team members in the area of career development, technical knowledge and soft

skills under your care.

Establish data policies, standards and organization

Work with the legal and compliance and finance teams to ensure regulatory compliance
Job Requirements
Basic Qualifications:
Bachelor's and/or advanced degree in Computer Science, Data Science, Engineering,

Mathematics, Informatics, Information Systems, or other related fields

Understanding of machine learning, deep learning, data mining, algorithmic foundations of

optimization 

Proven track record in data management, leadership and information technology systems and

tools

2+ years of experience in leading a team; 5+ years of experience in application of data science

and machine learning

Proven experience in writing and speaking about complex technical concepts to broad

audiences in a simplified format

Ability to develop experimental and analytic plans for data modeling processes, use of strong

baselines, ability to accurately determine cause and effect relations

Experience with machine learning framework (scikit-learn, Spark MLlib etc)

Proficient in one or more of the following programming languages: Python, R, Scala

Experience in building ML models at scale, using real-time big data pipelines on platforms

such as Spark/MapReduce

Familiar with noSQL, postGIS, stream processing and distributed computing platforms

Self-motivated, independent learner, and willing to share knowledge with team members

Detail-oriented and efficient time manager in a dynamic and dynamic working environment

Strong written and verbal communication skills, with a track record of presenting to senior

management
Preferred Qualifications
Working experience in the financial industry

Experience working within a high-growth, technology company is highly beneficial

Experience working on AWS is a big plus
We did not engage any Recruitment agencies to work on this role, please speak to our internal HR team directly.
Location

Quận 1, Hồ Chí Minh - Quận Nam Từ Liêm, Hà Nội
Level

Nhân viên
Year of Experience

5 năm
Benefits
13rd month salary
Health insurance
Full government insurance
15 AL, 30 sick leaves and more to come
Travelling experience
Talented team members
Working: Monday - Friday